Back Office
Streamline core processes such as claims processing, billing, customer service, enrollment and more.
Front Office
Make your front office shine with solutions for your sales team, enrollment call centers and direct marketing.
Middle Office
Address cost of care issues with critical care management solutions built to improve members' health and well-being.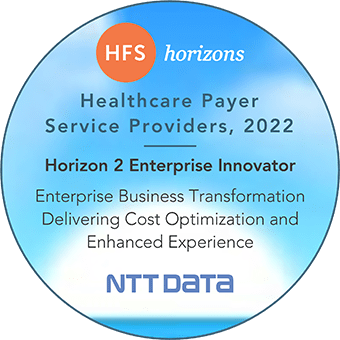 NTT DATA in HFS Horizons: Healthcare Payer Service Providers 2022 Report
A new report from HFS Research shows how health plans can address their business transformation objectives through HFS' assessment of 21 top service providers.