NTT DATA helps insurance carriers keep pace with technology. We offer a full suite of scalable, end-to-end solutions to help you manage your organization's changing operating model and integrate the right technologies to attract new customers and retain existing ones.
We help you extract value from existing technology investments to transform potential into measurable outcomes, through AI, machine learning and widespread automation.
With more than five decades of global IT services and leadership, NTT DATA has the advanced business insights to help you adapt to changing customer expectations, leverage customer data and develop personalized digital experiences.
The global life insurance and annuities industry has changed significantly over the last decade. The industry sits on a precipice because of digital disruption, new competitors and evolving customer demands. After careful consideration, National Life and NTT DATA focused on several application modernization initiatives that would accelerate and simplify their processes and systems.
NTT DATA integrated our solutions into an end-to-end, no-touch process. Their expertise enabled us to accelerate product development and delivery. It used to take a year to deliver a product, but with our partnership we can deliver in less than six months on average — faster than the industry benchmark.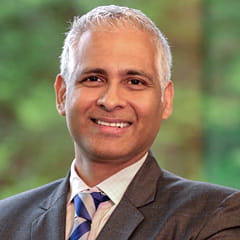 Nimesh Mehta,
Chief Information Officer
National Life Group