Amazon Web Services
AWS is a crucial partner in NTT DATA-enabled digital transformations. We are a trusted Premier Consulting Partner with additional competencies in security consulting, migration consulting, DevOps consulting and SaaS consulting. With more than 3,500 cloud architects, 1,000 DevOps engineers, and 1,000 AWS certifications, our AWS partnership accelerates client journeys to the cloud.

Microsoft
NTT DATA has been a preferred partner of Microsoft for more than 20 years. We are a Microsoft Azure Expert MSP, the highest level of Azure certification that includes exclusive access to Microsoft resources and engineers. Our multi-year Global Strategic Alliance Agreement and Global Strategic Collaboration Agreement with Microsoft help us deliver secure, digitally transformative solutions for our clients. With over 2,000 Microsoft certifications, 4,300 specialized Microsoft consultants and 14,000 Microsoft and Java developers and architects, our longstanding partnership is rock solid.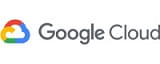 Google Cloud
Partner with us and gain the assurance of our security, governance and performance expertise. Our Google Cloud Premier Partner status gives you the confidence of knowing your environment is in good hands. Benefit from our joint go-to-market strategy and achieve digital transformation with the best security, governance and performance available. Trust NTT DATA to truly optimize your cloud infrastructure.

Salesforce
NTT DATA has been a Salesforce partner for over 20 years. We are a Summit Tier Consulting Partner, with more than 3,500 successful Salesforce engagements. NelsonHall rated us a Leader in its 2022 NEAT Report for Salesforce Services and Mulesoft integration. We are a winner for the Salesforce Net Zero Consulting Partner Innovation Awards 2022. As an experienced leader in Salesforce solutions, we help you solve your most complex business challenges – leveraging our industry solutions, blueprints and cloud transformation capabilities.

SAP
SAP is one of NTT DATA's key cloud and application partners, enabling us to provide end-to-end digital solutions and trusted consulting advice to our clients. We are an SAP Platinum Partner and a Leader in the 2022 Gartner® Magic Quadrant™ for SAP S/4HANA Application Services Worldwide. We apply intelligence for business impact and help power the intelligent enterprise with innovative SAP technology solutions.
ServiceNow
NTT DATA is an Elite ServiceNow partner, offering the largest pure-play ServiceNow consultancy in the world. We provide standout, around-the-clock platform support capabilities.

Snowflake
As a Snowflake Elite Technology Partner and two-time winner of Snowflake's Ski Lift Content Competition, NTT DATA is uniquely qualified to accelerate digital enablement and move companies to the cloud. NTT DATA is proud to have been named Number One Snowflake Technical Content Producer in 2020 and 2021.

Oracle
NTT DATA has been a trusted Oracle Partner for over two decades. Together, we help clients efficiently manage, modernize and transform their businesses with Oracle SaaS, PaaS, IaaS, and enterprise solutions. This long-time partnership and collaboration deliver differentiated value at every point of the Oracle journey ranging from advisory services, applications portfolio modernization to cloud transformation, migration, implementation and support. With specialized Oracle expertise, more than 3,000 global Oracle workforce and more than 300 successful clients, NTT DATA is an ideal partner for Oracle engagements.
Pegasystems
NTT DATA is an authorized Pega Partner with a strong global footprint that enables our clients to work smarter, simpler and faster. We provide strategic, pervasive and sustainable digital transformation advisory, implementation and managed services to achieve client business goals.

Dell Technologies
NTT DATA is part of Dell Technologies' Platinum for Service Provider and Titanium for Cloud Service Provider programs. Our combined ability to deliver comprehensive managed services solutions and strong combined solutions in Dynamic Workplace enhance our mutual offerings to the marketplace. Operating and delivering jointly in more than 50 countries, NTT DATA is a trusted Dell partner.

HP Enterprises
NTT DATA is an HPE Global Reseller, HPE PartnerOne Gold SI Partner and global delivery partner. We hold an MPA for NTT service-provider business as well as a global procurement deal.

HP Incorporated
As a trusted Synergy HP Partner at the global level, NTT DATA is a premier GSI with the ability to order directly from HP and resell all product lines. This allows us to deliver superior end-to-end joint solutions at a competitive price to our clients.

IBM
We are a trusted Platinum IBM Partner with joint solutions including AIOps, IBM Cloud PAKs, Multi-Cloud Management (MCM), cloud native transformation and automation, Intelligent Document Processing (IDP), Warehouse Indoors Navigation (WIN) and consulting.
VMware
NTT DATA generates sustainable and profitable growth powered by VMware, with services for digital workplace, hybrid cloud and security, all operated by modern applications platforms on software-defined data centers and networks. As a Cloud Verified partner, NTT DATA gives customers access to all VMware cloud infrastructure capabilities including integration and interoperability, cost optimization and flexibility.