Digital Disruption. Fearless Innovation.
About Us
Why NTT DATA
We don't just talk about change, we do it ourselves. We recently aligned our organizations by combining NTT DATA and NTT Ltd. under NTT DATA Group, making us one of the fastest growing global technology brands.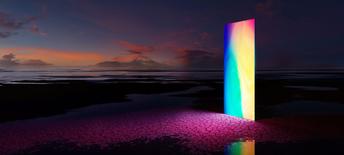 REPORT
Global Threat Intelligence Report
Our 2023 survey reveals this year's top cyberthreats and most-attacked sectors, breaking the data down by industry. Our findings help you know your threats – and be resilient.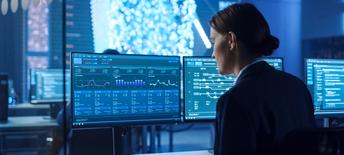 Press Release
The 2024 Third-Party Logistics Study
The 28th annual study from NTT DATA and Penske Logistics pinpoints trends in emerging technologies and offers insights into their adoption.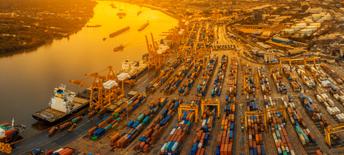 ABOUT US
We Simplify Digital Transformation
With our consultative approach, deep industry expertise and leading-edge technologies, we help clients worldwide accelerate their digital journey.
Innovation is at the heart of our culture, pushing the boundaries of what's possible.
Top
10
global IT services provider
6

th
most valuable IT services brand
190

K+
employees worldwide
Services
What We Do
We work tirelessly with clients to deliver the results they expect. As part of powerhouse NTT, we invest billions of dollars in R&D, we acquire and collaborate with deep technology and industry acumen, and we're committed to sustainable development and social good.
Consulting
Disrupt before being disrupted. Our consultants bring collaboration, expertise and precision to clients across every industry, helping them adopt the data and digital solutions that drive success.
Digital Transformation
Data and digital work together to transform your company's services, products, customer experience and employee satisfaction—from cloud-ready apps to digital experience to data intelligence.
Digital Platforms
Our proprietary platforms have been designed and tested to create one-of-a-kind answers to your hyperautomation needs, with industry-specific solutions for healthcare and public sector.
Digital Operations
Our managed services and digital workplace solutions let you focus on your future investments and core operations.
Featured Analyst Recognition
Leader
Gartner® Magic Quadrant for Outsourced Digital Workplace Services
March 2023
Leader
Everest Group® PEAK Matrix for Low-Code Application Development Services
May 2023
Leader
ISG Provider Lens: Healthcare Digital Services
December 2022
Leader
NelsonHall NEAT Report for SAP Cloud Migration Services
June 2023