Mobile App Turbocharges the Racing Fan Experience
INDYCAR sought out opportunities beyond elevating the performance and features of its INDYCAR Mobile App to transform the race fan experience.
With NTT as its title partner and official technology partner, INDYCAR management turned to NTT DATA for its customer experience, application development and management expertise to deliver an enhanced and fully functional INDYCAR Mobile App completely ready for fan downloads worldwide before the start of the 2019 race season — and every year since.
To make this application a reality, INDYCAR leveraged NTT DATA's Digital Experience, Application Development & Maintenance, Application Modernization, Application Management, and Amazon Web Services.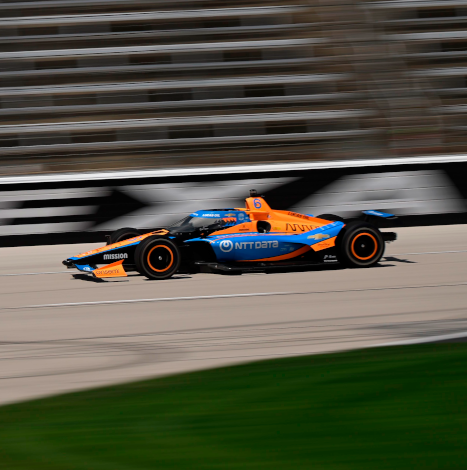 With drivers in the NTT INDYCAR SERIES reaching top speeds of up to 240 miles per hour, their adrenalin runs high, yet their concentration stays keenly focused — on the asphalt ahead, the drivers around them and their cars' performance. At stake are millions of dollars in prize money over a 17-race season, but because drivers are fiercely competitive athletes, their biggest motivation is simple: winning. And, for fans, the excitement is contagious, driving growth in attendance and ratings, bucking the downward trend in the fan bases of other motorsports.
Born from the first Indianapolis 500 in 1911, the NTT INDYCAR SERIES features open-wheel cars racing superspeedways — including the iconic Indianapolis Motor Speedway — short ovals, road courses and temporary street circuits. International drivers from more than 20 teams pilot single-seat, open-cockpit cars that sport 2.2-liter, twin-turbocharged, direct-injected V-6 engines, optimized to run at 12,000 RPM with an estimated 550–700 horsepower depending on their turbocharger boosts.
In 2019, NTT became the title partner of the NTT INDYCAR SERIES as well as its Official Technology Partner. It is also the latter for the INDYCAR sanctioning body, the Indianapolis Motor Speedway, the Indianapolis 500 race and the NASCAR Brickyard events. Additionally, since 2012, NTT DATA has been the official IT services partner and sponsor of the Chip Ganassi Racing team, winner of four Indianapolis 500 races and 14 INDYCAR championships.
70K
App users during 2021 events
169K
New app downloads in 2021
Vastly improves fan engagement with real-time race data and media-rich features
Increased ratings in Apple App Store and Google Play
Places fans in the driver's seat with up to 11 live in-car cameras available to view in the app (and up to 15 for the 2022 Indianapolis 500)
Longer user sessions, spending up an average of over five minutes on the app each time it is launched versus prior years
Technology delivers a winning edge
"Given the amount of technology that goes into our highly sophisticated INDYCAR racing machines and the support of their pit operations, it's most fitting that a world-leading technology company like NTT is both our Title and Technology Partner," says Jay Frye, INDYCAR president. "In fact, with each race car having more than 100 sensors, a typical race will generate about 1 billion data points per hour during a 3-hour race." He adds that more than 100 individuals in a race's paddock area are dedicated to analyzing telemetry data coming from the cars during a race.
Frye points out that the most important stakeholders in the NTT INDYCAR SERIES are its many fans. "We have nearly 70 million INDYCAR fans worldwide, connected via broadcast TV, radio and satellite coverage," he says. "Every year, for example, our Indianapolis 500 race in late May is available to 344 million homes worldwide. Plus, more than 300,000 people attend the race itself."
Enhancing the fan experience
To keep growing numbers of fans engaged (whether attending races in person or watching on television), the NTT INDYCAR SERIES developed the INDYCAR mobile application. Free and available globally on both Android and iOS devices, it brings the race, results and team standings to fans, helping to build community among them. It also encourages them to attend races, tune into race broadcasts, and stay abreast of news about their favorite teams, drivers and their cars — during race weekends, between races and during the off-season.
"The INDYCAR Mobile App provides a two-screen viewing experience for fans watching a race at home or at the track," says Frye. "You can tune into your favorite driver's radio channel and listen in real time as the spotter and strategists talk to the driver. There's also in-car camera's video-on-demand. It's core to our efforts to redesign the fan experience, to make it the best possible, at a race or at home. It also helps us attract younger fans, who have come to expect these kinds of apps."
Fast app development delivers on time
Before the start of the 2019 racing season, INDYCAR management and its IT team faced many challenges including the significant challenge of migrating the entire mobile app onto a scalable, cloud-based platform. Additionally, it had to seamlessly update all of the past features and looked to add enhancements to features such as real-time telemetry, the track map and live leader board. Also with these changes, they wanted to boost the capacity of concurrent users to exceed 50,000 per race with an ultimate goal of doubling to over 100,000.
"We only had six months before our first race in March when the new INDYCAR Mobile App had to be ready, which meant fully tested and deployed on the Apple App Store and Google Play," says Rebecca Ruselink, CIO of Penske Entertainment, owners of INDYCAR, the NTT INDYCAR SERIES and the Indianapolis Motor Speedway. "So, for help, we naturally turned to our partner, NTT and their services group from NTT DATA."
To embrace a fan-first approach, NTT DATA's customer experience team collaborated with key members of Ruselink's team to scope out the requirements, prioritize and marshal the proper resources both domestically and globally, and deliver the all-new INDYCAR Mobile App version in time. "It's an incredibly complex application," Ruselink says. "But, fortunately, NTT DATA had the breadth, depth and scale to develop, test and deliver it on time by leveraging accelerators, using proven development frameworks and libraries, and building scalable infrastructure."
New INDYCAR Mobile App gets the checkered flag
From 2019 and continuing until today, the INDYCAR Mobile App has proven itself a winner, delivering real-time race day data to as many as 100,000 concurrent app users. Usage is up 15 percent year over year with user sessions longer on average. And the app has achieved high user ratings in both the Apple App Store and Google Play.
As Frye sees it, "With INDYCAR Mobile, we were able to provide our growing fan base with a great experience that we can scale and continue to develop even more features with NTT DATA's expert assistance. It will help us grow our fan base even more, especially for the next generation of fans, and keep them engaged no matter where they are, all year round."
The NTT IndyCar Series is the highest class of regional North American open-wheel single-seater formula racing cars in the United States, which has been conducted under the auspices of various sanctioning bodies since 1920.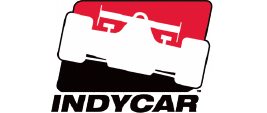 Industry
Arts, Entertainment and Media
Headquarters
United States