Transformation That Ensures Peace of Mind
National Life Group sought to improve its customer experience and digitally scale operations to support customers and agents by modernizing technology and creating competitive advantage with a "no touch" data-driven digital experience while leveling IT spend.
The organization partnered with NTT DATA to deliver several customer-centric transformational initiatives while reducing unit cost across operations.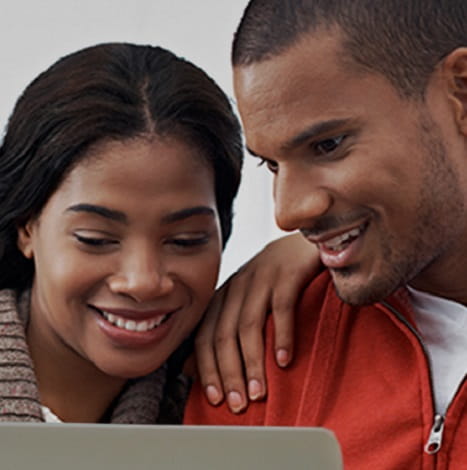 The global life insurance and annuities industry has changed significantly over the last decade in ways that challenge business growth and margins. Today, the industry sits on a precipice because of digital disruption, new competitors and evolving customer demands.
National Life Group is one of the fastest growing life insurance companies in the U.S. The mission of the 172-year-old company is to offer peace of mind in the form of life insurance and annuity products to individuals, families and businesses in middle America — one of the most underserved segments of the country.
"Being nimble is one of the big challenges we face as we try to scale our organization," says Nimesh Mehta, chief information officer of National Life Group. "Moreover, life insurance and annuities are very complex financial solutions. It's critical that we design more efficient ways to work and create more intuitive and non-intrusive experiences for consumers."
21%
Reduction in expense through automated underwriting
50%
Shorter policy delivery time
Increases application processing capacity from 50K to 250K yearly
Accelerates policy processing from 25 per hour to one every 30 seconds
Eliminates lab work for customer policies that qualify of up to $3M
Saves the equivalent of over 25 acres of rainforest annually with paperless policy delivery
New policies for old processes
Mehta knew they needed a digital transformation to help them pivot and make their processes faster, simpler and as friction-free as possible. "Transforming a large company is like steering an aircraft carrier: go two degrees off course, and you end up miles away from your destination," Mehta says. "So, how do you steer a big company and be nimble?"
Mehta and his IT team decided to bring in their partner of over 15 years, NTT DATA Services. "NTT DATA has been a big part of almost everything we do beginning with their infrastructure and application services. We consider them part of our National Life family," says Mehta. "They bring technical talent, critical thinking, problem-solving and most importantly align with our servant leadership culture."
After careful consideration National Life and NTT DATA focused on several application modernization initiatives that would accelerate and simplify their processes and systems.
Life (insurance) in the fast lane
Historically, it took about a month and a half to create and deliver a National Life policy to a customer. The application was 45 pages long and required an hour to complete. "Eighty percent of our applications came in with incorrect data. We had to go back and forth with customers just to get it filled out," Mehta says. "And once the application was submitted, the customer had little ability to track the application during processing."
National Life and NTT DATA began transforming that workflow by converting the paper-based application to a digital format. Now with a much shorter application, customers and agents find the electronic application more intuitive and faster to complete. Also, the digital application has significantly improved data quality. "It takes less than 15 minutes to fill out and we've cut down the number of applications that need follow-up from 80% to single digits," says Mehta. "That shift really allows us to scale."
A better approach to underwriting and delivery
In most instances, underwriting best practices required a home visit to customers to collect blood and fluids. By designing a data-driven approach to underwriting, National Life was able to eliminate blood and fluid collection for policies of up to three million dollars that qualified. That further accelerated National Life's ability to provide for its customers. "We used to process two to three policies an hour," says Mehta. "But we are incredibly efficient now — processing one every 30 seconds. For most customers, this solution means little to no intrusion on their lives and a faster turnaround time."
Another challenge was National Life's paper-based policy delivery system. Mehta says, "For our customers, having a policy in hand is critical. When the pandemic hit, our agents couldn't deliver policies to customers. Business would have come to a standstill. That's when we began building our electronic delivery system." National Life and NTT DATA created a new digital delivery system that made policy delivery to customers almost instantaneous. "Normally it would've taken nine to twelve months to design and deliver that system — we did it in 23 days," Mehta says. "That's just incredible and I commend the team for that."
The final piece of the puzzle was creating a policy tracker so that customers could easily access the status of their policy approval and delivery. "From a customer's perspective, the experience of waiting for results is frustrating and stressful," says Mehta. "The transparency of our status tracker gives them peace of mind throughout the process."
More than a claim: an impactful partnership
The impact of National Life's digital transformation was powerful, and Mehta and his team have a lot to be proud of. "It was a team effort," says Mehta, "NTT DATA and National Life have just scratched the surface of things we can do together. We started with our no-touch process with electronic delivery enabled by quicker product development. It is a journey and we are learning and delivering as a team."
Brokering a secure future
Next on National Life's transformation roadmap is building out their security solutions. "Today, the threat landscape for the insurance industry has completely morphed and fraud risk is increasing," says Mehta. "It's imperative that we continuously stay ahead of the bad actors. We're investigating NTT DATA's Data Analytics and AI methods to apply machine learning and artificial intelligence to detect fraud. We're also looking to leverage NTT DATA's Security Services to further reduce risk."
Mehta is pleased with the results of their digital transformation. "It's very rewarding that technology has the highest credibility it's ever had in our organization because of the impact on our business," Mehta says. "Our growth was not by accident, nor was our transformation. We wanted to go beyond simply evolving and truly architect our way into the future."
National Life Group® is a trade name of National Life Insurance Company, founded in Montpelier, VT in 1848, Life Insurance Company of the Southwest, Addison, TX, chartered in 1955, and their affiliates. Each company of National Life Group is solely responsible for its own financial condition and contractual obligations. Life Insurance Company of the Southwest is not an authorized insurer in New York and does not conduct insurance business in New York. TC119724(0221)1
About National Life Insurance
National Life Group is a family of financial service companies that offers life insurance and annuity products for individuals, families, and businesses. It was chartered in 1848.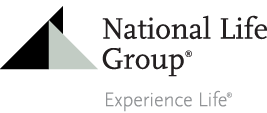 Headquarters
United States