The 2021 Gallery
We're proud to present the winner and finalists in NTT DATA's Child Artist Holiday eCard Contest. The winning image is featured on the company's holiday eCard. We received more than 150 entries from children aged 4 to 13, from employee families. We hope you enjoy their talented and inspired work, and we wish you and your loved ones a very happy holiday season!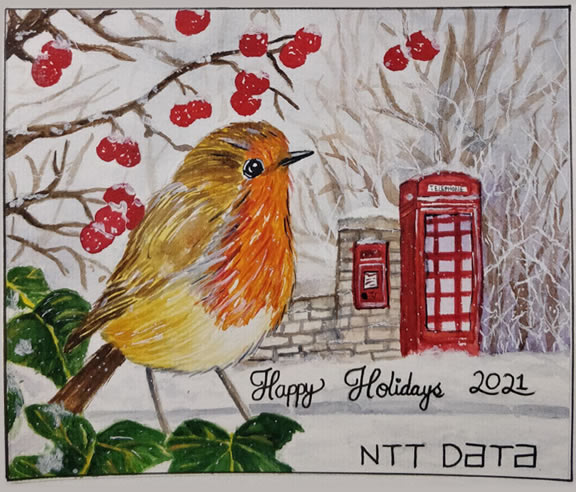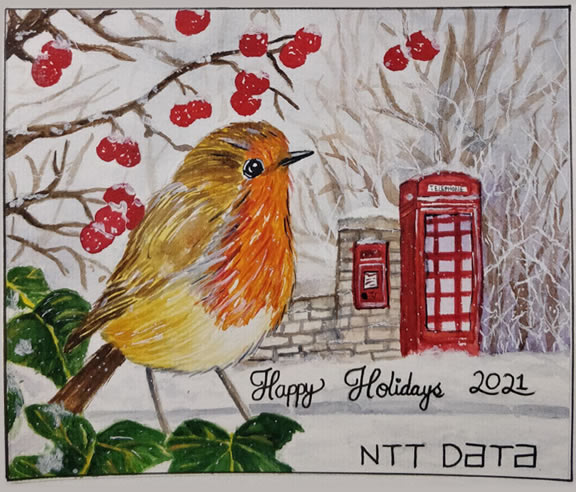 The Grand Prize for 2021 goes to Palak – age 13, for this delightful holiday image.
In addition to the finalists shown here, you can see all of the contest entries on our Flickr album.