Honoring Black History Month in Partnership With THRIVE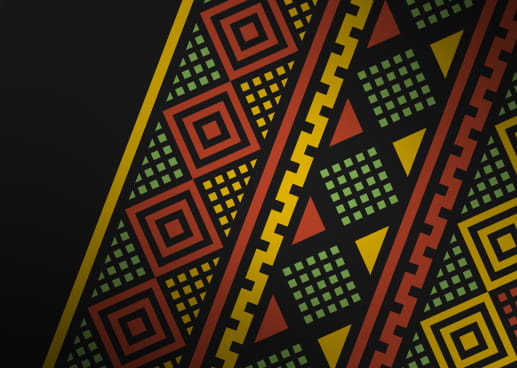 This month, in the United States, we celebrate the 116th Black History Month. Recognition and representation have always been at the core of this celebration of Black culture, even as it started as Negro History Week in February of 1926 and became a widely regarded, month-long effort during the 1970s. Throughout what we have experienced in the U.S. in just the past year, some still question why the need exists for Black History Month. Among the many reasons, three come to mind first: representation, pride, and the American spirit of "can-do" as it applies to achieving what is seemingly impossible.
Representation, pride, and spirit
Black History Month as a form of representation is essential to understanding Black people's role and continue to play in many companies' cultures. For example, Ida B. Wells made being a Black woman in mass media possible for myself and many others. Watching Katherine Johnson's story play out in the movie Hidden Figures on a theater screen has shown and proved that NASA is not just possible, but real for Black children.
The overwhelming pride of Black History Month is immersive. It creates a lens through which we can look back in awe and reverence of our ancestors in an unfamiliar country who carved out space for themselves and us throughout their history in America.
During Black History Month, the spirit of "I can" allows us to find inspiration in Black innovators as it pertains to turning a vision into reality. The inventions and innovations of Black inventors have enriched our daily lives exponentially as Americans. These innovations have also directly impacted the work we do here at NTT DATA. Genius engineers, such as Kimberly Bryant (who pioneered Black Girls Code) and Mark Dean (inventor of the color P.C. monitor), make the core of what we do at NTT DATA Services possible.
Internal activities highlight Black innovators in STEM
Each week throughout February, we will highlight Black innovators' work, past and present, within the STEM community. These profiles will be shared on our intranet homepage.
The last weekly internal feature will be a spotlight showcasing all profiles of the featured innovators.
Our THRIVE Employee Resource Group will celebrate Black History at the end of the month.
Continuing our story and support
Aside from our internal recognition and celebration of Black History Month, there are ways we as individuals can continue to support and positively impact Black Americans' achievement.
THRIVE wants to challenge our non-Black colleagues throughout February and beyond to reach out to a Black employee or college student and ask about their career goals, where they could benefit from professional development, and if they want to explore opportunities within our company. Additionally, consider whether that person may need a mentor, a sponsor, or a referral. It's a top objective to increase the diversity within our company, and this is the way to achieve those goals — especially within senior leadership.
Black History Month is a celebration of how Black culture has positively impacted, innovated, and influenced the greater American culture and is worth recognizing not just in February, but worth recognizing yesterday, today, year-round and into the future — making diversity an intuition rather than an afterthought.
About THRIVE
THRIVE is an NTT DATA Employee Resource Group dedicated to providing, supporting, and promoting the success of people of the Black Diaspora through all levels at the company. Its mission centers around building a diverse employee population through inclusion and advancement.