Juneteenth — A Moment of Reflection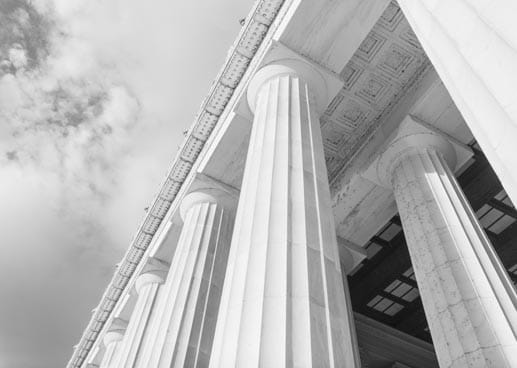 The recent events in the United States — as the result of the killing of a Black American at the hands of police — have caused global demonstrations for a reason. It appears the time has come for the entire world to confront the systemic issues of racism the United States has dealt with since its founding. Closer to home, with the leadership and support of NTT DATA Services, we have taken a moment to reflect inward on what we can do to react to the issues — of which there are many — with the proper amount of introspection and action.
On June 5th, eleven days after the senseless killing of George Floyd, our CEO, Bob Pryor, issued a statement calling for action for us all to be a part of the positive change. To do better. To be better. In his words, "Racism and the accompanying injustice and inequality are stains on every U.S. state and many countries. We can do better. NTT DATA will do better, and we will be part of the solution."
We are fortunate that NTT DATA Services has Employee Resource Groups (ERGs), whose charters are to support various groups within our organization. One of the groups I belong to is called THRIVE; its purpose is to "Provide and support programs and experiences that increase inclusion, diversity and promote the success and advancement of Black people at NTT DATA Services at all levels." Its mission is to "Build a more diverse NTT DATA Services employment population by supporting the inclusion, success and advancement of Black people within NTT DATA Services and the clients and communities it serves."
Before issuing his statement, Bob met with THRIVE to have an open, frank discussion about what NTT DATA Services can do, and how we can do better. It was a sincere moment of reflection for all of us to speak up and speak out about ways we can affect a positive change in our work culture and our world.
Why even recognize Juneteenth?
That brings us to Juneteenth. Sometimes referred to as Freedom Day, Juneteenth is the oldest "holiday" commemorating the ending of slavery in the United States. It was on June 19th that Union soldiers landed at Galveston, Texas (a mere 300 miles from our company headquarters in Plano), with news that the war had ended and that all enslaved were now free — that date was two and a half years after President Lincoln's Emancipation Proclamation. Why the delay? First of all, the news didn't travel as fast as it does today. But it's also important to note that the Emancipation Proclamation was largely ineffective in Texas, due to the lack of Union troops available to enforce an executive order. It was only when additional troops landed that the Emancipation Proclamation could be implemented. It's a common misconception that the date of the signing of the Emancipation Proclamation and Juneteenth are the same. They aren't.
Startling data
With recent events and demonstrations across our country, one might wonder why we would even celebrate Juneteenth. Especially when so much is being uncovered about the systemic inequality in our country. The data is startling:
Black people represent 13% of the U.S. population yet hold:


Just 8% of professional roles
Only 3% of executive or senior manager positions (Center for Talent Innovation 2019)
Merely 1% of Fortune 500 CEO position (Center for Talent Innovation 2019)

Of the black people representing the 13% of the U.S. Population:


26% of all people killed by police are black (Washington Post, May 2020)
38% of all incarcerated men are black (Federal Bureau of Prisons June 6, 2020)
Three things you can do to celebrate Juneteenth
At NTT DATA Services, we are working to create a more intense and demonstrated focus on our commitment to drive diversity and inclusion within our company. At a recent company-wide meeting, the leadership of THRIVE asked all employees to be part of a positive cultural change, by committing to three activities:
1. Becoming self-aware through personal reflection, visiting the Smithsonian site, Talking About Race and by reading, listening and learning.
2. Holding frank conversations with family, friends, and the communities where we live.
3. Actively participating in ongoing cultural awareness and diversity programs.
With Juneteenth falling in the midst of citizens everywhere speaking up and speaking out, I can't think of a better day to do just what the leadership of THRIVE has asked of us. It's because of this "holiday" we have the platform to speak out today.
In popular culture, we often hear people say, "The struggle is real," when they are describing a difficult situation. That phrase echoes around my colleagues often. It's a way to relieve pressure when we are experiencing tension. But today, the phrase has taken on new meaning among us. This struggle, our struggle, is very real. Granted, for some of us, it is more real than it is for others. Today, as we reflect on what we can do, let's remember that the struggle is not only real, it's also necessary, and an essential step on the path forward.