A Desire to Inspire Motivates NTT DATA Services' Jaime Chambron — Women In IT Nominee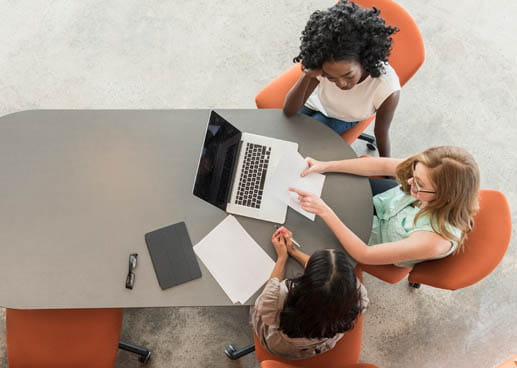 To round out our celebration of Women's History Month, we were delighted that Jaime Chambron was recently nominated as a Digital Leader of the Year at the Women in IT Awards, sponsored by Information Age magazine. With a mere 25% of computing jobs in the U.S. held by women – and much fewer at senior and executive levels – the event focuses on righting the industry's gender imbalance through highlighting the achievements of women in technology, and identifying role models that can foster diversity among industry leaders.
NTT DATA Services is honored that Jaime was recognized as a role model for women (and girls) interested in a career in the IT industry. In fact, inspiring others is something that comes naturally to her. After all, Jaime has been an active participant in many role modeling programs since 2001, when she moved to Dallas. A frequent blogger, speaker and networker, Jaime took time out of her busy schedule to answer a few questions about her history and what she sees on the horizon for the IT industry.
Q: Why did you choose IT as a career?
A: I grew up a mathlete, but shied away from pursuing a math degree when I realized who my peers would be at Harvard. So I chose computer science, mostly because I wanted to get to work right away, and I knew a career in math would require more time in academia. When I graduated from Harvard in 1999, I entered the field during the Internet boom and joined Scient. I loved being part of bringing new solutions – and business models – to life. Being on launch teams like Hotwire.com was exhilarating. When the Internet boom went bust, I dabbled in different roles at different companies while trying to start upside businesses in parallel.
Q: Was there anything that surprised you?
A: Nothing surprises me today – I've seen a lot in my career! I was already warned about how male-dominant the IT Services industry was – and it didn't faze me. It comes with the territory. You must remember; I was one of the 10% of females who graduated with a computer science degree at Harvard in 1999. I was also one of few females in math and computer science competitions. At NTT DATA, I have been thrilled to build great relationships with colleagues – both men and women - across the globe in a short span of time.
Q: How did you decide to become a change agent for gender parity in the IT industry?
A: It all started when I moved to Dallas. I got involved in launching the Alliance of Technology and Women (ATW), and created the GREAT MINDS program – Girls Reaching for Education About Technology, Moving in New Directions for Success. I needed to make a difference — not just in the workplace, but early child development where it is known that girls begin to lose interest in math and science in middle school without the right role models and experiences. Hence, GREAT MINDS was born. That program brings role models and experiences to young women about what is possible when pursuing tech careers. Even though I am not involved today, the organization's program still touches many lives in the DFW corridor. During the "Lean In" movement I also sponsored a monthly roundtable for women at the company I was at to learn and grow together.
Q: As you know, we have a group called Women Inspiring NTT DATA (WIN), which has a set of goals and objectives around diversity and inclusion. Which of the WIN goals resonate the strongest with you?
A: Retaining talent resonates most. I've left jobs because I hit a ceiling where I wasn't personally growing, or challenged, or respected. Starting WIN is a great way to provide others with a vehicle to network, and learn more about where to "plug in" further within NTT DATA to personally grow and develop. I'd love to see ways for women we need to retain to be paired with gender neutral leaders as mentors — leaders they would not be exposed to otherwise. I want to be proactive in discovering ways to promote members of my team and connect them to bigger initiatives and responsibilities as they arise. I am also an open door to help mentor, coach and provide career advice – especially if someone is starting to hit their own personal "wall." I want to help them navigate the organization to find a more challenging role. I'd hate to see them go elsewhere for that challenge.
Q: What does the future look like for you and NTT DATA?
A: Most immediately I need to continue to focus on what I call "polishing and retaining diamonds in the rough." And finding more of them. Five years from now I'd love to see NTT DATA on numerous "best places to work" lists — especially Best Place for Working Moms.
For more information, read about the Women in IT awards, or check out the goals and objectives of WIN. To learn more about life at NTT DATA, check out our careers page.