Why we Call Our Scrum Masters "Agile Delivery | Agilist"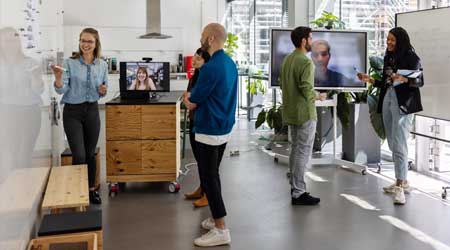 Organizations are moving to embrace more agile ways of working. Forrester notes in a recent blog that of those surveyed in its "The State Of Modern Technology Operations, Q4 2020" report "over half claimed that they were either 1) in an active agile/DevOps transformation or 2) had completed one or had "always operated that way." While we work with clients that belong to both camps, our cloud practice agile delivery team, led by an NTT DATA Agile Delivery | Agilist, works with client teams to help them reach their goals.

An Agile Delivery | Agilist educates and enables organizations to evangelize on the principles and competencies found in Agile, Systems Thinking, DevOps, and other Lean management.
What is an Agile Delivery | Agilist at NTT DATA?

An Agile Delivery | Agilist helps guide an Agile team with a bias to action. They are an internal coach that keeps an eye on team efficiency, communication and consistency. They help remove barriers to success and ensure team visibility and accountability. In addition to facilitating Agile events and ceremonies, an Agile Delivery | Agilist is an Agile process guru, teacher, manager of team dynamics, motivator, conflict resolver, communicator and change agent. An Agile Delivery | Agilist also helps developers bring the product owner (PO) and stakeholder vision to life.

Hundreds of client engagements have shown us that this specialist-led approach is effective at helping organizations accomplish specific goals while creating a positive cycle of collaboration that delivers valuable work products.


Why an Agile Delivery | Agilist vs. a Scrum Master
We are often asked why we don't call this role a scrum master. While the term scrum master is meant to reflect an achieved level of Scrum knowledge — like a master chef or a chess master — our Agilists are far more cross functional and adept at other frameworks than the name scrum master implies. Our Agile Delivery | Agilist team focuses on functions beyond the traditional scrum master role.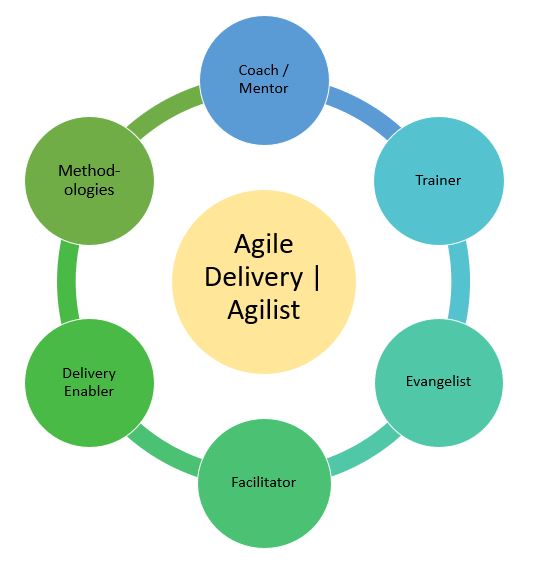 Our Agilists embed an agile framework to drive business and delivery strategy that is based on lean thinking. Most of our Agilists are also tech savvy which helps in addressing technical blockers to drive successful product delivery. The Agilist moniker was chosen as it better describes our agile approach and ability to work within and across frameworks; it also aptly describes our ability to enable successful delivery for teams via data and metrics evaluation.

The textbook definition of a Scrum Master is a person who facilitates the work performed, especially by eliminating obstacles to the completion of tasks and achievement of goals. While many of our clients favor Scrum as an approach, an agile way of working can be defined by several different approaches or frameworks, including Kanban, Scrumban or our own Kanban Lite. (Note that in the case of Scrum, Agilists can and do perform traditional scrum master duties.) Agilists go beyond this mastery, however, to evangelize an Agile culture and Agile mindset with our business partners. An Agile Delivery | Agilist also coaches teams and the organization in their journey to embracing an Agile mindset, helping them adhere to Scrum values and principals while guiding them to make the best possible decisions.

Although Scrum Master is a well-known market role, we like to stand out and recognize ourselves as THE AGILISTS, who not just facilitate the ceremonies but also strive hard to coach organizations toward delivering products based on the Agile principles of failing fast and reaching small, early success!

In addition to facilitating Scrum events, we also prepare teams for success by encouraging a bias towards action, training on the Agile concepts, and facilitating Scrum, Kanban, ScrumBan and Scaled Agile. Ultimately, Agile Delivery | Agilist describes quite well the role's flexibility, mentorship, and ability to address multiple modes of operation.

Read more about our cloud team's Agile Delivery | Agilist team in action:
Or, delve even deeper with our Guide to Prepare Your IT Platform for the Agile Enterprise.