A Guide to Prepare Your IT Platform for the Agile Enterprise
We are living in a VUCA (Volatile, Uncertain, Complex and Ambiguous) world. To stay competitive, enterprises are expected to react to changes at unprecedented speed, which has ushered in a strong focus on the agile enterprise. The path to agility often requires the business to adjust its approach to the market. As many of today's external pressures stem from changes happening in the digital world, IT naturally becomes one of the first areas to adopt change.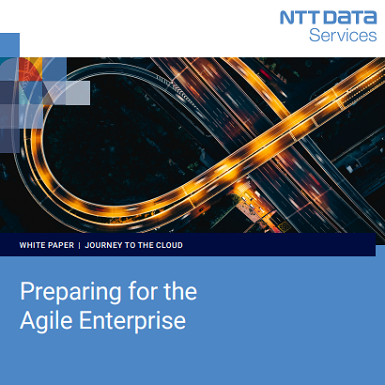 In this white paper, CIOs and other technology leaders will learn:
How a technology platform that supports agility with IT automation and DevOps best practices can be a key lever to helping IT engage with and improve the business
From the tale of two digital transformations, examining what went well and lessons we can learn from and apply
About the role of an agile culture, particularly within IT, and how CIOs can set the right tone from the outset
Five key areas of automation that CIOs need to incorporate into an IT platform to ensure agility, grow IT productivity and deliver specific business outcomes
How an enterprise DevOps framework can help give CIOs an IT platform that enables DevOps at scale, facilitates enterprise agility and helps technology leaders deliver greater business value
Download the paper now!