Embracing Inclusion for People with Disabilities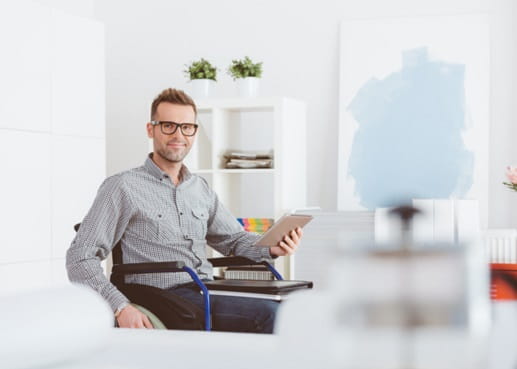 Recently, I had an opportunity to attend a series of diversity events organized by the National Association for Software and Services' (NASSCOM) at Bengaluru and Hyderabad. The series of events witnessed participation from corporations, startups, NGOs and people with disabilities. They came together to review the progress made towards the mainstreaming of people with disabilities in corporate India.
I spoke about how technology plays a pivotal role in the lives of persons with disabilities and why businesses should invest in making their products and services accessible. Here are the top five highlights from my presentation:
A sizable population
Picture this, World Health Organization (WHO) estimates that more than a billion people on this planet experience one or the other form of disability. That's a phenomenal statistic. This literally translates into every seventh person on our planet being disabled in some way. Consequently, as businesses we can't ignore this population. These people are part of our society and could be our current or future employees, consumers of our products and services, shareholders and influencers, members of the government, etc. Clearly, the populous is too big to be ignored by business.
A business imperative
People with disabilities are an underserved market. They, and their immediate friends and family, have an annual disposable income of more than $8 trillion. This is nearly two and half times of India's GDP, which is pegged at $2.3 trillion. Additionally, several businesses have gained positive momentum and returns when they have embraced accessibility. For instance, accessible websites have better search results, reduced maintenance costs, and increased audience reach among other benefits.
Technology positively impacts the lives of people with disabilities
Technology, like with any one of us, is now deeply integrated with people with disabilities. There are several examples that illustrates how the use of technology has positively impacted the lives for persons with disabilities. For instance:
People who are deaf or hard of hearing benefit tremendously from the advances in the speech-to-text applications to transcribe spoken text and use video conferencing to enable remote interpretation of content into sign language.
Those with motor disabilities use switch control navigation tools to operate smartphones, computers, and even play games.
People with vision disabilities (like myself), use developments in screen reading technology for education, employment, and in our day to day activities.
In addition, several mainstream technologies are now being reimagined to serve the needs of people with disabilities. Take for instance, Mera Mitra,* which has transformed the use case scenarios for chatbots as a tool to empower people with disabilities and provide information on policies, rights and disability services in India.
Mandated by the law
The United Nation's Convention for the Rights of People with Disabilities, Americans with Disabilities Act, Equality Act at United Kingdom, Rights of Persons with Disabilities Act in India and several other types of legislation recognizes the need of accessible Information and Communication Technologies (ICTs). These laws and legislation includes provisions with specific requirements to make digital services accessible to persons with the disabilities.
If you need to do business with government, then you need to embrace accessibility
One of the major, worldwide emerging trends is the changing face of public procurement policies for technology products, especially by government. Section 508 of the Rehabilitation Act in USA, EN 301 549 in the EU — and other legislation across the world — has made it mandatory for government to procure only ICT products and services that meet prescribed accessibility or universal design standards. This trend necessitates technology providers to strongly align to these proposed standards.
Where can business begin this journey?
Businesses can start by recognizing people with disabilities as core stakeholders — whether employees, consumers, or shareholders. Organizations' leadership needs to commit to the inclusion of people with disabilities, and these reasons can't stem from corporate social responsibility, but from hard reasoning on business impact. Businesses can also create a task force and encourage people with and without disabilities to become involved in creating short-, medium- and a long-term plans. Human resource officers can allocate manpower and financial resources to support these activities. Finally, compliance leaders can regularly monitor progress and make course corrections as required.
In the end, it's important to remember that inclusion should be driven within organizations, not because making technology inclusive is mandated by the law, (nor it is required for huge profit), but because it's the right thing to do.