At a Glance
2,500+
Global Clients
45
Years of Industry Experience
$300M
Delivered in IT Cost Savings
Key Benefits
Partner with our highly competent AWS certified engineers to accelerate business transformation through Data & Intelligence innovation

Data Maturity Benchmark
Data maturity and readiness for reporting, visualization and advanced analytics and AI

Actionable Analytics Roadmap
Defined portfolio of capabilities to meet identified business objectives

Business-Driven Use Cases
Identified analytics and AI use cases with KPIs that ensure business outcomes

Center of Excellence Development
Valuable analytics sources transformed into a competitive advantage
Why Choose NTT DATA?
Data and analytics are integral to the success of a data-driven enterprise where information is considered a critical organizational asset.
Our extensive global expertise and AWS certified engineers and architects build higher levels of engagement with data and analytics to reveal key findings and trends to help you get the right data in the right hands to impact decision making.
Our practice transforms the way you do business today – and tomorrow.
Manufacturer Modernizes on Cloud
A worldwide manufacturing and industrial machinery company sought to improve its data platform's speed, scale and sustainability to deliver data products faster and more efficiently. By partnering with NTT DATA, the company migrated an on-premises Oracle data warehouse and Informatica ETL environment to Snowflake's Data Cloud with Matillion ELT and Qlik Replicate on AWS.
AWS Next Gen Stats Are Changing How You Watch Football
AWS Next Gen Stats, introduced to football fans in 2018, continues to amaze fans with its incredible, real-time information. It's also being enjoyed by announcers and NFL coaches.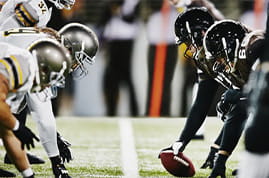 Multinational Financial Services Firm Migrates to AWS
A global financial services company sought to migrate thousands of applications to the cloud as part of a digital transformation initiative. To do so, it needed to successfully migrate the data platform that supports business-critical applications. Read how they made it happen.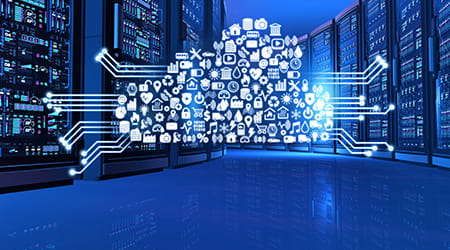 AWS Transformation Improves Health of Regional Blues Plan
A regional Blues health plan wanted to modernize its data platform and implement next-generation cloud technologies to amplify value-based care and drive growth. Read how the company transformed the health plan's legacy data systems with a HIPAA-compliant AWS-based data lake.