Clinical Data Interoperability
An all-inclusive solution for data from conventional clinical systems including EHR, EDC and CTMS as well as IoT wearables can be converted from non-standard data to readiness for regulator submission formats.
Digital Health Platform
NTT DATA delivers an all-systems integrated, paperless, automated platform to facilitate frictionless deployment of medical care management programs at scale and speed.
Remote Patient Monitoring
Capabilities to transmit clinical data from patient to centralized clinical data hub. We use a continuous stream or a pre-defined interval-based notification of patient health indicators, improving medication and therapeutic compliance.
BLOG
How Data Interoperability Can Be an Elixir for Expediting Clinical Trial Results
The arduous process of cleaning and validating data to adhere to different healthcare and pharma standards adds precious time and increases the complexities of integrating RWD into clinical research.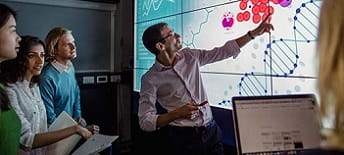 BLOG
How To Improve Engagement, Access and Outcomes With A Personalized Care Platform
Healthcare organizations must provide a personalized experience that reduces inefficiencies and costs while improving patient satisfaction.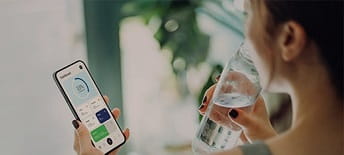 REPORT
Life Sciences Innovation Index results
Read the details from our annual Innovation Index survey to see how data-driven strategies can drive growth and tackle industry challenges.