How To Improve Engagement, Access and Outcomes with A Personalized Care Platform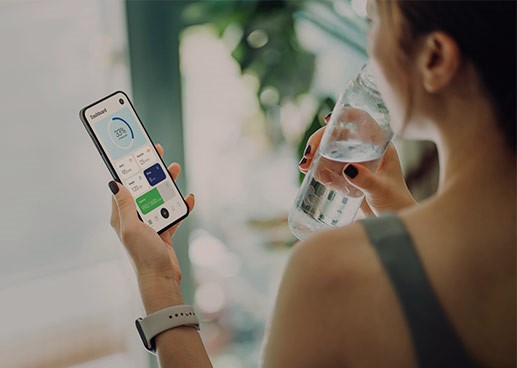 Healthcare organizations are under immense pressure to personalize patient experiences. Before 2020, 75% of health consumers expected more personalized healthcare experiences, and the pandemic only accelerated this demand. For example, only 11% of health consumers used telehealth platforms before the pandemic. However, in 2021, 40% of the same consumers said they plan to use telehealth long after the pandemic.
Satisfying digital-first patients with evolving demands is just the tip of the iceberg. Under the surface, providers face numerous challenges, such as expanding into new markets, meeting regulatory pressures and mandates, managing the chronic disease costs for their members, increasing usage of AI and analytics in medical innovation, and keeping up with the digitization of the healthcare value chain.
Healthcare organizations must provide a personalized experience that reduces inefficiencies and costs while improving patient satisfaction. Patients are not comparing their healthcare experience across different healthcare organizations, they are comparing their experience with all of their digital experiences, so the bar has been raised.
The consumer ordering an Uber with a tap of their smartphone is also the consumer scheduling telehealth appointments and expecting the same speed, efficiency, and convenience. According to customer experience futurist, keynote speaker, and author Blake Morgan, the future of this healthcare personalization is founded on four key pillars: the abundance of data, connected tools and data, widespread automation, and proactive treatment. An essential link that connects these four pillars is the power of analytics. Organizations need analytics to make sense of widespread data, trace a meaningful customer journey, and deliver personalized care for their customers.
Patients want an Amazon-like experience in healthcare, but not from Amazon. Healthcare organizations want to use the four key pillars above to customize each segment of the patient journey. This tailored journey can improve engagement, access, and outcomes affordably and iteratively if done effectively. Unfortunately, healthcare providers have been slow to enable Amazon-level personalization.
The emergence of personalized care platforms helps providers rise to the challenge. The right customized care platform allows healthcare providers to:
Enable advanced analytics, insights, and access to an industry-leading robust data set of longitudinal health data—providing health plans and health providers analytics capabilities that rapidly increase their data and analytics maturity.
Access third-party data and generate a comprehensive view of insights from various sources in one data marketplace.
Create a unique healthcare data bank that brings together multi-payer claims and pharmacy data to remove bias in modeling and analytics.
Personalize health care delivery with a particular focus on chronic diseases (prediction, progression, intervention) that are a considerable cost to overall health and wellbeing.
Although tech giants and new entrants are eager to enter the market and persuade patients to abandon their slower-moving, established health care providers, patients are hesitant. Nine in 10 patients do not trust retailers to provide their healthcare and would turn to doctors, hospitals, and insurance companies sooner than technology companies. As a result, some patients are forced to choose between a trusted provider and a convenient, modern digital experience. We believe that with the right technology and partnerships, providers can ensure that patients do not have to make this trade-off.
As a recognized leader in healthcare and a top 10 global business and IT services company, clients trust us to provide innovative end-to-end solutions that improve the health and wellbeing of your consumers through the data cloud.
NTT DATA and Snowflake are launching three analytics-driven solutions to help our healthcare clients achieve improved engagement, access, and outcomes across the continuum of care. These solutions will provide a best-in-class personalized patient care platform, health data bank, and business insights engine. The Snowflake platforms allow our clients to deliver:
1. Data-Driven Patient Personalization
Works to address patient wait time, duplication of data collection, manual processes that are time-consuming and leave room for human error
Optimizes a patient's experience and increases engagement by harnessing existing data and processes through an innovative centralized provider platform
2. Healthcare Data Bank as a Service
Enables healthcare organizations to develop and train advanced analytics models on robust patient data sets using an AI-powered healthcare management system
Provides users with a one-stop-shop for all their data and analytics needs with the Snowflake marketplace
3. Health Business Insights Engine Powered by Snowflake
Addresses the need to modernize, user adoption challenges, and lack of insights and analytics
Modernizes the EDW in half the time and cost, with almost instant business user adoption
Provides an existing set of advanced analytics capabilities that accelerates the patient and member experience and drives innovation rapidly
We believe that trusted healthcare organizations can use digital healthcare tools to offer high-quality care that patients trust combined with the digital experiences they demand. A personalized care platform allows providers to keep up with digital progress and retain their patients in the process.
If you're interested in taking your patient personalization efforts to the next level, schedule an initial assessment with our industry experts. Contact us to learn more.