Mastering the art of insurance operations sourcing
The insurance industry is in a state of constant flux as macro challenges, supply chain issues, and the global economic slowdown are impacting discretionary income and inflation.
To weather the storm, insurance enterprises must find ways to improve operating models at less cost, while also offering better self-service capabilities and improved customer experience.
This research report from the Everest Group, sponsored by NTT DATA, explores how insurance enterprises can master the art of insurance sourcing to achieve transformation across key processes in the value chain.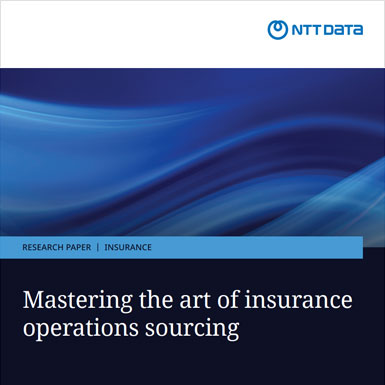 What You'll Learn
The importance of digital delivery and building D2C offerings for multi-channel distribution
The role of data and analytics in digital transformation, and the benefits of outsourcing business processes
The challenges of finding the right provider with the right expertise, pricing and delivery footprint
How the insurance sourcing offerings are evolving to meet the changing needs of insurers