NTT DATA Unlocks the Potential of Salesforce
The Salesforce team at NTT DATA is dedicated to expanding Salesforce platform capabilities and the company's implementation expertise.
By creating applications, automations and efficient workflows using its extensive experience with the low-code/no-code solutions within Salesforce, the team amplifies the value of the platform to its corporate users and clients.
In today's rapidly evolving business environment, organizations strive for ways to improve efficiency and productivity. Deploying Customer Relationship Management (CRM) systems can help achieve these goals.
As a global leader in digital consulting and IT services, NTT DATA relies on Salesforce implementations to optimize its operations — the same platform it offers to clients worldwide. A team within the company's IT organization manages the platform, and it was important to allow those team members to focus on more strategic and innovative initiatives. Salesforce automations, applications and workflows increased operational efficiency and benefited NTT DATA and ultimately its Salesforce-enabled clients.
400+
ad hoc and end-of life reports deleted annually
14%
licenses deactivated due to inactivity
Consolidates two business sales pipelines in less than six weeks
Automates removal of user access to platforms
Protects the fidelity of company's sales commission platform
Tracks service offerings across all relevant digital platforms
Streamlines integration of disparate Salesforce instances
Kristen Jensen, Salesforce Senior Director for NTT DATA's internal IT group, says, "Our team is all about developing innovative ways to extract value from Salesforce. We don't have a huge staff, so our focus is to unlock that value using low-code and no-code tools to design smart solutions that streamline complex procedures."
One way to get there is software automation; the team identified two cumbersome processes it could eliminate with purpose-built Salesforce automations.
Taking advantage of automation
With over 50,000 employees in more than 50 countries, NTT DATA provides employees with on-demand access to systems delivering numerous services related to human resources, collaboration, project management, enterprise resource planning, CRM and more. Authorized access is paramount to corporate security.
Jensen says, "We saw that when an employee left the company and was deactivated from the corporate HR system, platform administrators had to manually deactivate that employee from all the other systems in which the employee was registered. It wasn't a difficult process, but it was certainly time consuming. That looked like the perfect problem to solve through automation."
The team designed an automation with the low-code/no-code tools within Salesforce as the hub. Now, when an employee is deactivated in NTT DATA's HR system, they're automatically deactivated from all other platforms within the Salesforce eco-system. Not only does automation cut hours of manual effort, but it also determines that systems are used by active employees only.
The team addressed another operational inefficiency by automating the management of Salesforce reports and dashboards created by users over time. Beyond the motivation to reduce the clutter of ad hoc reports and dashboards, the ever-growing volume of those files significantly degrades platform performance.
Now, on a yearly cadence, automations notify authors of reports and dashboards over six months old. Then, the authors are asked to renew their interest in those files — if no interest, the files are automatically deleted, assuring that the size of the reports and dashboards portfolio is optimized to improve customer experience and maintain Salesforce responsiveness.
There's an app for that
An accurate system for tracking and reporting sales is crucial for businesses that compensate employees based on sales commissions. Any errors or inaccuracies in calculating commissions can lead to dissatisfaction among sales representatives and result in financial loss for the company.
NTT DATA uses Salesforce as its sales commission platform. Each year, the company updates its commission plan to reflect new payout criteria and organizational changes. Historically, those updates were relayed by NTT DATA's finance group to the Salesforce team for coding into the Salesforce platform. But those platform updates were time-consuming and prevented the Salesforce team from pursuing other initiatives.
The team developed an application that delivers secure access to the commissions platform and allows the Finance group to update the platform at will. As a result, payout criteria updates are now streamlined and in direct control of finance, releasing the Salesforce team for other initiatives.
The methods by which NTT DATA catalogs and tracks its service offerings — its SKUs — provided another opportunity for the Salesforce team to exercise its application development capabilities.
NTT DATA's product and service offerings change names and taxonomies as lines of business and organizational structures evolve. Any change to the nomenclature describing a service offering ripples through several platforms, from those governing finance to content marketing systems to website references. Eliminating the manual effort of tracking changes and updating those systems was a problem ripe for application development.
NTT DATA's Salesforce platform is the hub of the company's catalog of service offerings. Again using its low-code/no-code development capabilities, the team quickly built an application that monitors the platform and notifies administrators of affected systems and processes in advance of when a service offering is scheduled for reclassification. It also provides administrators with enough time to modify their tools so all systems referencing service offerings are in sync.
Streamlined Salesforce integration
Mergers and acquisitions (M&A) can deliver a host of potential benefits for the acquiring company, including greater market share, access to new markets and cost savings. But a successful M&A means integrating the acquired company's digital platforms. Without the right skills and integration tools, that can be a complicated, expensive process.
NTT DATA acquired nine companies over an 18-month period, driving a need to streamline platform integrations to improve operational efficiencies and costs. "Some of those integrations were pretty complex," says Jensen. "Not only have we learned to integrate Salesforce CRM instances with low-code/no-code solutions efficiently, but we leverage those techniques and others to integrate marketing automation and other platforms."
Rapid deployment of Salesforce CRM Analytics
That expertise continues to deliver benefits. In 2022, the NTT Corporation announced a realignment that will bring together multiple global business units within NTT DATA. Those business units serve many of the same clients, but having no centralized system presented account representatives and leaders without visibility to collaborate in real-time in a unified view of those client engagements.
NTT DATA's Salesforce team has deployed Salesforce CRM Analytics to create that unified view, called Consolidated Pipeline Dashboard, to increase sales productivity and increase focus on our clients. Taking advantage of the benefits of the low-code/no-code environment in Salesforce to consolidate the sales pipelines of two of the newly aligned business units, NTT DATA's Salesforce team was able to deploy Salesforce CRM Analytics, rapidly train developers, write data sets and create pipeline dashboards in less than six weeks.
As the Salesforce team continues to consolidate sales pipeline data from other business units into CRM Analytics, the platform will further streamline account management, improve client services, and provide insights into sales opportunities that will drive business success.
NTT DATA Services Chief Information Officer, Barry Shurkey, says, "With a focus on streamlining operations and fostering innovation, our Salesforce team's expertise in low-code/no-code development makes us more efficient by rapidly creating automations, apps and workflows that benefit not only our company but our clients, too."
NTT DATA is a global leader in digital consulting and IT services. It offers consulting and technology expertise to provide innovative IT services to clients in all industries around the world.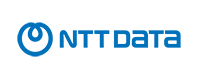 Headquarters
United States