Top 5 Executive Takeaways: How to Make Customers Your Biggest Fans – a Panel Discussion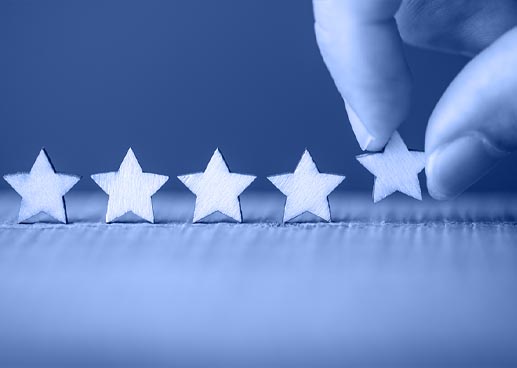 Whether your customers include consumers, patients, partners or citizens, ensuring their digital experiences are positive and building trust with your brand is critical to market growth and long-term strategic value.
I recently moderated a panel with two industry leaders and a customer experience (CX) analyst to discuss how they are tackling data-driven digital experiences and to understand best practices, lessons learned and future CX trends. What I heard in terms of improving the customer experience was enlightening, and I want to share the top 5 takeaways:
1. Keep the experience relevant. Consumers expect and prefer to do business with organizations that understand them and share their value. To meet these expectations requires capturing as much actionable data as possible and being able to turn data into knowledge to make near real-time adjustments to their journey. And leaders who use AI to improve the customer experience are 35% more likely to report annual revenue growth of 5% over their peers who don't.
2. Go where your customers are. Almost half of all consumers say a seamless experience across all devices and channels is a top expectation. Technologies, such as machine learning-driven data platforms, digital twin, and applications can help you better understand your customers and connect your customer ecosystem to provide real-time, 360-degree customer journey management for personalized omnichannel experiences.
3. You can no longer afford to ignore customer empathy. Like any relationship, you need to empathize, understand, and anticipate your customers' needs. Technology is a tool to help you accomplish this and enhance your one-to-many relationships. And don't be afraid to bring your customers along with you to help define what you build for them.
4. An excellent user interface is table stakes. No matter the digital channel, customers expect a seamless, exciting and intuitive interface that anticipates their actions, picks up where they may have previously left off and eliminates bottlenecks or extra work.
5. Leaders must prepare their culture for the shift to digital experiences. Only 25% of executives have successfully developed an innovation-focused culture, with almost half saying they are reactive to market demands. Organizations that are not already delivering digital customer experiences are behind the curve and need to double down on shifting their mindset to a culture of innovation.
The following panelists provided more context about the five takeaways, in-depth information and expertise about their transformation journey, and perspectives for all industries tackling their customer journeys.
SJ Luedtke, Vice President of Marketing for the NTT INDYCAR SERIES and Indy Lights
Mark Miles, President and CEO of Penske Entertainment
Alan Webber, Program Vice President for Digital Strategy and Customer Experience for IDC
Catch the entire conversation here: Data-Driven Digital Experiences: How to Turn Customers Into Your Biggest Fans - NTT DATA Services