Achieve Biden Administration Cloud Goals with Mainframe Modernization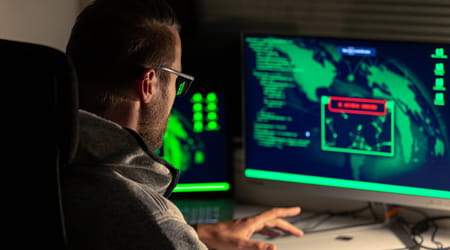 On May 12th President Biden signed an
Executive Order on Improving the Nation's Cybersecurity
. The order specifies, in part, that "The Federal Government must … accelerate movement to secure cloud services, including Software as a Service (SaaS), Infrastructure as a Service (IaaS), and Platform as a Service (PaaS)… and invest in both technology and personnel to match these modernization goals." While the executive order provides the impetus to pull agencies to the cloud, legacy systems are providing a forcing function to push them there as well.
The most immediate goal behind the drive to modernize systems is the need to protect critical data and infrastructure, the benefits extend far beyond security. In part one of this two-part blog, we explore the benefits of
legacy modernization
and in part two, we'll explore approaches to expeditiously making modernization a reality.
Benefits of legacy modernization
Industry research firm Gartner defines legacy systems and applications as, "An information system that may be based on outdated technologies, but is critical to day-to-day operations." This definition applies to swaths of systems found across federal, state and local governments. While the process of modernizing legacy systems is not without its challenges, those that successfully made it happen achieve:

Cost benefits
From hardware costs to software licensing fees and ongoing maintenance, running mainframes is expensive. Modernizing and migrating these workloads to the cloud can lower an agency's total cost of ownership substantially. For example, at NTT DATA, we've found that users of our UniKix re-hosting solution cut their annual operating costs by 30-70%. In fact, one California government agency we worked with cut its expenditure 10x, from $1.5M to $150k.


Enhanced security
Modern systems feature modern security, enabling agencies to meet the expectations of the Biden Administration's Executive Order by adopting security best practices, Zero Trust architectures, secure cloud services, and analytics for identifying and managing cybersecurity risks.

While many mainframe systems feature outdated technologies with known vulnerabilities, cloud systems are continuously updated to protect against the latest threats. With cloud's shared responsibility model, agencies are assured that cloud providers secure base cloud functionality AWS, for example, says it is responsible for security from the host operating system (OS) and virtualization layer down and users are responsible for everything from the guest OS up including the firewall. Moreover, cloud providers help assure security best practice and guideline compliance , like NIST's Cloud Security Framework (CSF) and FedRAMP.


Fewer resource issues
Any agency running legacy systems is aware of the aging population of COBOL programmers needed to service mainframe workloads. Providing respite from the shrinking pool of mainframe skills in the market – and the associated risks -- legacy modernization helps open agencies to a new set of tech talent.


Modern systems
Moving away from rigid, outdated systems brings a score of new opportunities to agencies. By removing unnecessary silos, data can be shared more widely, systems can scale dynamically for greater agility and new services can be offered more quickly to meet rapidly evolving end user needs.

Take, for example, the US Air Force (USAF). In 2015, the USAF determined that after 50 years of managing rising operating costs and a diminishing COBOL labor force, its critical supply and equipment production system, Standard Base Supply System, had to be modernized to make it affordable, sustainable and ultimately cloud ready. The SBSS re-platforming delivered an open standard platform that met or exceeded the original SBSS performance specifications and eliminated the need to maintain 5 legacy proprietary mainframes. This led to a $25 million reduction in annual hosting costs. (Read the full USAF case study here.)

Now is the time to act
President Biden's 2022 fiscal budget earmarks billions in additional spending for the "modernization of antiquated and often unsecured IT" and a swifter move to "secure, cost-effective commercial cloud solutions and shared services." While it's still in markup as of this writing, the House Oversight Committee just approved an additional $3B for IT modernization as it moves to the House floor. This is in addition to the administration's $9B Technology Modernization Fund that was part of this year's American Rescue Plan.

Learn more about accessing the billions of dollars available in the American Rescue plan from Joe Kyle, VP of Strategy, Public Sector. And, stay tuned as we explore in our next article different approaches to achieve legacy modernization.