The New Digital Path: Technology Predictions for the Post Pandemic Era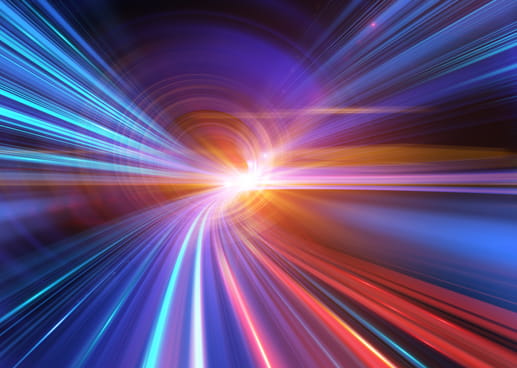 The customer is always reliant
Video communication and chat functions have been available in both professional and personal settings for a long time. The COVID-19 pandemic has forced us to move out of our comfort zones and embrace these technologies to persevere through our new circumstances. Our ability to skillfully mobilize around these tools to stay connected with our friends and family will remain in our toolbelts post-pandemic.
Although applications like Zoom or Microsoft Teams are unlikely to replace all meetings and events in person, they are certainly not going anywhere anytime soon. In turn, there are customer experience opportunities in technology that can improve users' lives in ways that were not possible before. For example, leading providers in the space have rolled out technology that allows online meeting attendees to seamlessly switch between devices when in a meeting. If you join a meeting from your phone while whipping up your Instagram-worthy Dalgona coffee, you can seamlessly transfer to your computer when you get to your desk, and no one will be the wiser. We should expect to see improvements, enhancements, and add-ons to these products to meet evolving workforce behaviors and user needs.
From a business perspective, whether it be application management/development, deployment of intelligent automation, transformation to the cloud, or bolstering cybersecurity, we will continue to see a focus on how to best leverage known technology to make informed decisions in an unpredictable environment. Those who are willing to develop a broad base of competence in the technologies that will best serve their business and workforce needs will learn enough, fail fast, get ahead of the curve, and become better-positioned to expand the technologies that do take root.
An industry focus
In rapidly changing environments, as we've experienced in 2020, there is a significantly heightened reliance on technologies in three key industries: Healthcare, Digital Entertainment, and Supply Chain Management
Healthcare technology is top-of-mind when considering life after COVID-19. As with any new challenge, facing this crisis created many lessons learned and surfaced opportunities to deploy technology to serve medical professionals and patients better. Expect to see a sharp increase in the routine use of applying machine learning to detect rare diseases, predict procedural risk, and determine if there are complications on medical imaging data. As artificial intelligence technology improves diagnoses and advances treatments, care will begin to migrate outside the walls of traditional medical facilities, helping combat future overcrowding and resource constraints.
Digital entertainment has been a topic of discussion and an embraced cultural norm for decades. However, escapism in the form of filming TikTok videos, "attending" your favorite NBA team's arena via Zoom, or playing video games live with celebrities and politicians is a new phenomenon. You can bet that momentum will lead to more competitive services from providers and breed innovators looking to capture market share by enhancing user experience.


Supply chains were overwhelmed and overextended due to the increased demand for deliveries during the pandemic, surfacing risks, and vulnerabilities. The need to deliver more with less — while aiming to prevent transmission of a deadly disease — meant investing in robotics and other technologies to safely and efficiently carry out necessary functions. Essential workers in grocery stores, for example, now can delegate tasks, such as taking inventory, to robots. This innovation allows the staff to operate at a reduced capacity for legal purposes and shifts crucial duties to workers maintaining sanitization standards and processing high volumes of deliveries to keep shelves stocked. Expect to see more supply chains using robots to complement essential workers' skills and reinvent their processes to achieve predicted outcomes while also considering our communities' long-term safety.
COVID-19 has forced the acceleration of digital transformation efforts, requiring leaders to rethink structures and practices to continue to meet goals and enable their workforces to thrive. It also created a sense of urgency to develop creative solutions to respond to the disruption across the globe. Our continued investment in enabling technology to serve humans better will be crucial as we move toward the Post Pandemic Era.
Takeaways:

There was a swift adoption of existing technologies to carry out user needs demonstrated during a global pandemic
The internet has served as society's lone highway for connectivity in a global pandemic. As a result of this demand for and dependency on technology, expect an increased focus on improving the experience of internet users
The communities and organizations who leverage technology to enable strategic preparation for future challenges will be better-positioned post-pandemic