Planning for a Pandemic: The Impact on Healthcare's Future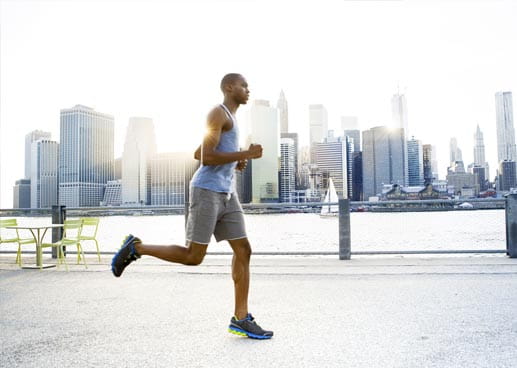 There's a lot to be said about planning. Dwight D. Eisenhower once said, "Plans are worthless, but planning is everything." Benjamin Franklin was once quoted, saying, "If you fail to plan, you are planning to fail."
These sentiments are appropriate and timely, given the current pandemic conditions we are living through. We can plan, but plans can (and often will) fail. Fortunately, where planning has failed, human beings have stepped up. Stories are emerging from all corners of the globe about human endurance, innovative new ideas and pragmatic solutions that are helping make this time more bearable, and more productive. For example, CRM solutions to track COVID-19 patients, which previously would have taken months to complete, are now becoming available within days.
At NTT DATA, we've seen countless examples of innovation transforming our clients during the crisis. From team members volunteering to ship and mail laptops for remote workers, call center employees working extended shifts, to our health plan partners turning their parking lots into COVID-19 testing sites, individuals have adapted and acted heroically to make a difference.
The future of healthcare is in the lessons we're learning from this pandemic. Ultimately, they will transform the culture of organizations, and lead to less red tape in the processes for quick innovations and faster speeds of deployment. Every day we hear real success stories from health plans that were more prepared and better positioned for success with technologies, such as Artificial Intelligence (AI), automation, and cloud computing.
Where health plans are focusing
The COVID-19 response by insurers has been swift and focused on ensuring members receive the best and most effective level of care. Crucial business operations and technology enhancements have been made to give health plans the edge they need to survive during these times. Let's look at the tools that will allow plans to not only survive – but thrive:
Remote workforce – from offshore to no-shore
There are serious discussions in many companies that up to 30% of the workforce that was previously working in offices may never go back to them. Not only as a way to mitigate location dependencies but for many types of work, it is an effective and lower-cost solution than being in an office. Additionally, all of that previous commute time goes away. As remote working becomes more mainstream, organizations will need to offer the same working experience at home while addressing security requirements. This will place a premium on user experience, focused on the employee, in the creation of IP and assets used in remote work. More importantly, this will also require more iterative and strict testing and security procedures.
Hyper automation
The responsiveness and scale necessary for remaining competitive requires available and secure data to be paired with automation and AI. Health plans must take an automation first approach going forward, and we expect to see the hyper-adoption of chatbots and virtual agents that reduce the dependency on humans. Health plans must accelerate and make it easier to automate business processes (front-, middle- and back-office) while reskilling staff to integrate a hybrid workforce (people and bots) successfully. Through automation, health plans will ultimately adopt delivery models that transition them from on-site/offshore to no-shore.
Adoption of cloud
Through this pandemic, we've seen how organizations that are more cloud-mature have benefited by maintaining productivity with flexible access to critical applications. IT departments within these organizations have easily added or removed capacity and capabilities to accommodate growing demands and new devices to provide a more flexible transition and seamless experience. Health plans will need to continue to take a cloud-first approach to address unique needs, scale efficiently, and have increased financial flexibility through avoided investments in assets.
Back-office operations
During the last month, we've helped dozens of plans prepare dedicated response teams — from claims examiners to back-, middle-, and front-office workers. We've helped with gaps in staffing, procuring dedicated hardware, and creating optimal cloud computing environments for staff to work remotely— and productively. Agile teams will need to deploy solutions, either current or future investments — to develop new solutions that meet a critical need.
Artificial Intelligence
AI has become mainstream and used to improve the engagement and health of at-risk members. Organizations will assess patterns of behavior (such as attrition and absenteeism) to intercede sooner and deliver better health outcomes. AI will also help plans capture and simplify the manual claims of the payer process. To get ahead of the curve, health plan executives must estimate their expected claims figure and determine if it will exceed the thresholds of their normal operations. If so, an action plan could involve solutions for automating aspects of the claims processes or adding additional staff internally or through outsourcing.
Telehealth
Recent research shows telehealth visits in March surged into 'hyper-drive,' as many physician offices began only accepting virtual visit appointments. As a result, health plans have effectively engaged with members through providing the proper telehealth resources, and providers have successfully treated more significant numbers of patients, in shorter periods and without being exposed to illnesses. The impact has been significant enough that there will need to be an ongoing change to the operating model at provider and physician offices going forward. As they have been forced to adopt this engagement model today, members who have experienced their benefits will expect them post-pandemic.
Stronger Together
We are only seeing the beginning of business and technology solutions that plans will need to sustain in the "new normal" and beyond. Many other factors need to be considered — from office closures and how they affect real estate holdings to mental help support for workers either remote or on-site. Ultimately, the future landscape of healthcare will be dictated by the incredible daily actions of companies and individuals who worked together to make the industry stronger.
Only history will reveal how COVID-19 changed the healthcare industry. From work collaboration software, to artificial intelligence and automation, we can expect to see broad, sweeping changes in all aspects of those technologies. Some changes will stick, and some won't. The best plan will be the plan that incorporates technology, business, culture, human capital, and strong leadership to make it happen.
Visit our latest COVID-19 resources.
Read all our blog posts related to COVID-19.