Find out Why One of Our Consultants Was Named a Rising Star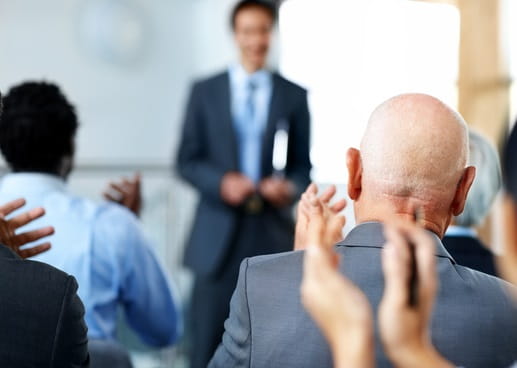 When early in your career, it isn't always easy to come in and make your mark. It can be even more difficult when you are working for a top 10 global IT services company with more than 120,000 professionals worldwide.
However, that is exactly what Taylor Traficanti has been able to do since he joined our team, and his success led him to be honored as a Rising Star of the Profession — specifically for excellence in IT — at the Consulting Magazine award ceremony Thursday, April 11.
After a successful stint at a large wealth management services provider, Taylor joined us in 2016 as a Business Consulting Manager to work on projects for two of the largest financial institutions in the world. His commitment to success and client satisfaction have garnered him significant accolades in a short period, but more importantly, he has established excellent client relationships that have fostered trust. This foundation has enabled Taylor and our team to provide insights and solutions that solve business challenges and deliver outcomes that matter most to our clients.
Notably, in 2017, Taylor assumed leadership over a significant portfolio. Under Taylor's leadership, he helped guide a team of 70+ analysts and several business consultants across multiple geographical locations to deliver the work on-time and under budget, which also led to a new opportunity with our client. Two years later, and that relationship remains strong, in part because of client's satisfaction with Taylor and his team.
Part of Taylor's success is as a result of his experience with change management. As a consultant with dozens of direct and indirect resources, Taylor juggles the needs of several different stakeholders — the client, analysts, deliver team and risk teams. Each has different goals, but with a Prosci Change Management Certification recipient, Taylor helps manage difficult projects successfully and works directly with each group to ensure a win-win.
More than anything though, Taylor attributes listening as the single biggest factor in his success thus far. By carefully hearing each colleague and client interaction, Taylor thoughtfully analyzes particular situations so he can learn and leverage that experience during a future project.
As Consulting Magazine noted, Taylor found his niche in consulting with NTT DATA because there is always more to learn and endless opportunities to explore, as well as a true passion for helping clients, which is exactly the attitude that makes our consultants so successful.
I encourage you to learn more about a few other names behind our award-winning Consulting practice, such as Sharon Harvey, who inspires girls in her community to become future STEM leaders, or John Petrusick, who likens his love of puzzles to tackling client challenges, and Kathy Malloy, who believes a service mindset has helped propel more than 25 years of success in financial services and consulting.
At NTT DATA, we take pride in our Consulting "Game Changers," and Taylor is well on his way to joining that distinguished club as a Rising Star of the Profession.