Business Consultant John Petrusick on Playing with Puzzles and Tackling Automation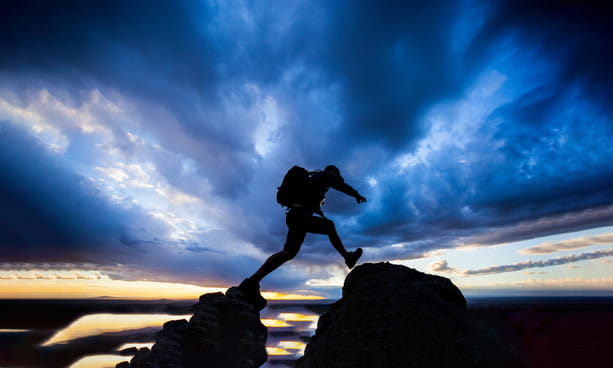 Having come to consulting with more than a decade of wholesale banking experience, John Petrusick is quick to build trust with clients. He translates his wholesale underwriting, risk analysis and business process improvement experience into metric-focused solutions for financial services clients. We spoke about what it's like to make the leap from banking to consulting, the biggest trends his clients are tackling and what sets NTT DATA Consulting Services apart from other consultancies.
You came to NTT DATA Services with an established career in the banking industry. What made you want to move into consulting?
I love solving problems and building holistic solutions. From the time I was two or three years old, I'd sit with my grandmother and work on puzzles. She taught me to start with the four corners, find the edges and fill in the middle pieces — you could say that was the first process I learned.
When I was managing a commercial credit portfolio at a top 10 U.S. bank, I realized that business leaders, whether they be internal to the bank or its external customers, have many levers they can pull to drive results. Internally, that could be slashing underwriting time, keeping customers engaged throughout the loan cycle or improving customer experience. Externally, it could be helping one of a customer identify the best strategy to grow business or improve operations.
Thinking critically about the different things we could do to positively impact our banking business — from the tools and technology we used to the changes we could make to operations to improve our processes — is like solving a puzzle. That's what drew me to consulting.
What kinds of puzzles are clients asking you to solve today?
Hands down it's about automation. Our clients want help separating fact from fiction. They want to understand what suite of tools is available to them, and how can they can put the pieces together to help solve their business challenges — whether that's creating capacity to fuel growth, improving efficiency, addressing risk and regulatory compliance or improving the customer experience.
And it's not always a straightforward solution. For example, recently, a top European bank was facing an efficiency ratio challenge. They asked us to come in for an automation assessment to identify inefficiencies in their wholesale processes and how automation could help improve those inefficiencies. We spent four days with the various leaders of the client team, walking through their wholesale lifecycle to get a handle on their processes and the challenges they were having. It turned out that introducing automation tools off the bat was not the best solution for them. We mapped out a solution that started with traditional outsourcing.
Within five months, the BPO team structured the data, transitioned and stabilized the process, went live, and eliminated the backlog of requests preventing policy compliance. Now that the immediate need of cost-effective processing has been addressed, we will begin the journey of automating the process. Our client appreciates that we addressed the business problem holistically, instead of simply trying to automate a process that was not ready. Ultimately, our approach enabled the client to think about the different phases they needed to execute to achieve their strategic goals.
Why do you think clients choose NTT DATA over other consultancies?
It comes down to trust — trust based on our industry experience and our mindset for listening to our clients to ensure that we clearly identify the true problem to be solved. We don't force-feed preconceived notions of what a solution should look like.
For example, in the case of the automation assessment, the initial meeting was meant to be a one-hour conversation. But as we spoke, the client quickly saw that I had lived and breathed the business processes he owned and that I understood the problem he was facing. That one hour turned into two, three, and then four hours of rolling up our sleeves to get at the root of the problem, understand all the pieces, and figure out how to put together a holistic solution.
When you are not solving problems at work, how do you spend your time? Are you still an avid puzzle player?
These days I find myself helping my two small children (ages 5 and 2) with their puzzles. Our kids also love Legos, so a good portion of any weekend day involves watching them build some extremely creative things. We are also a family that enjoys sports, so we usually spend time playing whichever sport is in season!
Watch John's Game Changer video here.