How to Design a Great Devops Strategy? Well, It Depends.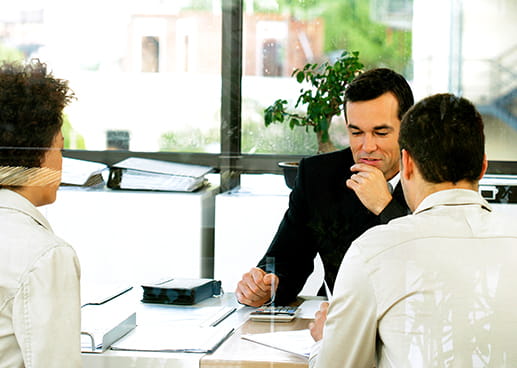 During my 60+ years of experience in IT, I have been constantly asked to answer questions regarding various IT topics. Off the top of my head:
"What is the best technology to use?"
"What kind of development skillsets do we need?"
"What methodology would work best?" and most commonly
"Will this yield the results we are looking for?"
The answer was and still is – "It depends." It is contingent on how your organizations define software delivery performance, business challenges, objectives, metrics and goals, and most importantly, the culture. Many technologies have come and gone out of fashion before DevOps became mainstream, but the questions have mostly remained a constant.
Despite the continued excitement for DevOps practices among technology leaders, not many enterprises have gained depth at the ground level. What's more, traditional and established methods of application deployment are slow in nature, and businesses soon realize that they are unable to keep pace with the fast-moving digital enterprise.
According to a survey by Gitlab, a staggering 81% of organizations have either adopted DevOps principles or concur that DevOps workflow saves development time. The same study showed that only a dismal 23% of enterprises have a well-defined methodology that can be attributed as a pure DevOps model, while another 35% described their DevOps culture as only somewhat established. This is despite many predicting 2018 as The Year of Enterprise DevOps.
Perfecting the art of partnerships
In their report, "Competitive Landscape: Agile and DevOps Services dated January 2018" , Gartner states that a key differentiator for a service partner is to have a "recommended DevOps toolchain, often a reference architecture of tools for automated testing and continuous integration/continuous deployment (CI/CD)." And they go on to say, however, "… methods are not very effective in creating differentiation for a provider. This is partly because many providers attempt to differentiate in the same way." We at NTT DATA would go on to add that because of the "it depends" factor, the proposal of a pre-chosen set of tools/architecture is fraught with danger for any number of reasons:
From a tools perspective, organizations may want to stick to existing ones, or may not be open to accepting new ones.
Secondly, existing business processes (e.g., most current IT funding is provided via a Waterfall model) would also make a difference.
Finally, different clients have different concerns and business strategies, requiring flexible tactics that address their unique needs.
Let's talk
DevOps in no way lends itself to a "one-size-fits-all" paradigm; considerable effort must be expended to determine both the right toolset and timetable for implementation. Again, it depends. It is for this reason that NTT DATA begins an engagement with your organization with a DevOps Maturity Assessment that consists of a series of interviews with your key decision makers including developers and C-level executives. This assessment not only determines where various teams are in their knowledge/involvement/buy-in but also identifies the existing process roadblocks to DevOps implementation. A customized evaluation of your business's priorities and schedules offers a long-term roadmap that is aligned to your business requirements.
Your innovation playground
The NTT DATA Agile-DevOps Innovation Lab is a cloud-based center of excellence designed to showcase our extensive capabilities and DevOps expertise. It's our sandbox to experiment with and evaluate new technologies, and a training hub and research center for you to evaluate new tools outside of your own DevOps toolchain. It provides a platform for you to answer questions like, "How will the dashboard from this new monitoring tool interface with our existing Data Analytics platform?", avoiding the "it depends" answer.
Get DevOps right
At NTT DATA we are sensitive about the fact that your business needs are not the same and also realize that these differences are magnified when transitioning to something as over-reaching and organization-wide such as DevOps. What we do "depends" solely on you, and we spend a lot of time and effort making sure that we offer the most cost-effective solution. The success of DevOps does not depend on the infrastructure, tools or how big a team you have. Take the time to identify the right service partner to go along with your DevOps transformation journey.
Click here for more information on NTT DATA DevOps service offerings.