We refuse to set limits on what we can do for our clients. If we meet a boundary-defying company, we want them to be part of our family. That's why we acquire key digital players that bolster our services and solutions—and we're not stopping any time soon.
Want to see the amazing work they're doing? Start scrolling.

As the largest pure-play ServiceNow Consultancy in the world, Acorio is the most experienced partner to deliver the platform expertise and human transformation needed for today's digital world. Acorio, an Elite ServiceNow partner, has amassed a host of awards in the past seven years, including ServiceNow's 2020 Industry Solutions Partner of the Year.
400+
Projects
200+
Clients
5+
Year Team Average of ServiceNow Experience
14+
Year Team Average of Technology Experience


Chainanalytics is a recognized global leader in supply chain consulting and managed analytics. Chainalytics experts work across disciplines—from transportation, packaging optimization, and supply chain design to supply chain operations and demand and supply planning. This flexibility provides client teams the insights and solutions they need to adapt to the most complex supply chain challenges.
Consultant to 18 of Gartner's Supply Chain Top 25 and to 98 of the Fortune 500

Supply Chain Consulting
Supporting supply chain transformation at every planning
horizon—strategic, tactical, and operational—across
multiple domains.

Managed Analytics Services
Your business experts collaborate with Chainalytics talent
and resources to get customized services built and
managed just for you.
Visit the Chainalytics Website

Hashmap delivers solutions across the ever-expanding data ecosystem as well as accelerating digital enablement and insights across industries with smart and sustainable data and cloud services, solutions, migrations, and modernizations.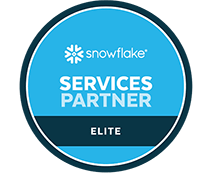 Do more with Hashmap and Snowflake
Cloud Data Platform Assessments
Cloud Data Platform Strategy
Cloud Data Platform Design & Architecture
On-Prem to Cloud Migrations
Cloud Modernization Solutions
Cloud & Data Automation
Snowflake Utilities & Accelerators

Nexient provides cost-effective software development consulting and software development services. Our 'Onshore Outsourcing' methodology promises better product development by using an agile, project-to-products mindset. This fundamental shift from short-term to long-term product ownership ensures lasting value beyond development ideation, through execution and into operation.
Software Development Consulting for Digital Innovation
100%
Committed to Beautiful Software

Postlight brings digital strategy, design and engineering to deliver platforms and experiences that drive digital transformation. We live by these principles, we ship code on time, we don't compromise quality and we bring passion to our work. When you partner with Postlight, we assemble an experienced interdisciplinary team to make your vision real and create world-class digital experiences that drive positive change.
Select Postlight Clients
Read these stories and more on the Postlight website.

Vectorform is a digital transformation and innovation company. We invent digital products and experiences that help to Close the Innovation-Execution GapTM within the life, movement and energy ecosystems. Our work helps organizations define the future and solve complex problems to get there.
Strategic consulting and digital product development groups accelerate innovation across IoT, emerging and immersive technology, intelligent computing and core digital technologies.
Our Approach Delivers Transformational Results
Drive Growth
Generate net new revenue streams and increased operational efficiency.

Create Customer Value
Help brands develop intimate and valuable customer relationships.

Combat Disruption
Help established companies reinvent products amid technology disruption.