NTT DATA offers a comprehensive suite of services to help you achieve maximum value from your multi-cloud investments. Our Cloud Advisory services cover every aspect of your cloud journey, from establishing cloud strategy and building a business case to assessing application migration readiness and designing new services.
Our experienced professionals can help you reduce time and avoid costly errors, ensuring you achieve the desired outcomes and drive your business to new heights. Partner with NTT DATA to unlock the full potential of your cloud investment.
Cloud Strategy & Roadmap
To stay competitive, organizations need a cloud strategy and roadmap. We minimize cloud adoption risks, enables benefits, and provides a cloud center of excellence.
Cloud Enterprise Design
Enable cost savings, agility, scalability, improved continuity and enhanced customer experience for your organization.
Cloud Center of Excellence Advisory
Need help to adopt and optimize cloud technologies? Let our team of experts guide you on building your own Cloud Center of Excellence (CCoE), so you can develop best practices, frameworks, and tools to leverage the cloud's potential fully.
Application Cloud Readiness Assessment
Need to evaluate whether an application is suitable for migration to the cloud? We can help you analyze application architecture, dependencies, and compatibility with your cloud environment to accelerate your migration plan.
Vision Graphics partnered with NTT DATA to embark on a digital transformation journey, integrating and modernizing their systems. Their goal was to replicate and enhance their reporting engine with machine learning capabilities using Amazon QuickSight. This case study highlights the benefits of strategic partnerships and the power of leveraging cutting-edge technologies for growth and operational efficiency.
As IT Director, I work closely with Vision Graphics leadership to understand what's important to the business and use IT as a strategic lever to accomplish these goals. The team at NTT DATA is smart, efficient and unique in its ability to translate strategic business initiatives into tangible technology deliverables.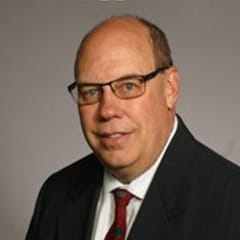 Wayne Roesner,
IT Director
Vision Graphics