Connect Your Data, Technology and Decision Making
Having trusted and accessible information across your organization helps you better navigate uncertainty and create incredible possibilities with your customers, employees, and partners.
Becoming data-driven is critical for real-time, insight-driven decisions and automated actions to accelerate time to market, reduce costs and support sustainable growth. Focusing on these five areas can help your organization unleash the power of your data and become a data-driven enterprise:
Accelerate business insights for decision-making
Syndicate data throughout the enterprise
Leverage governance to enable data confidence
Optimize actions with human-machine partnership
Achieve data excellence through culture and operations
Successful data-driven enterprises:
Are able to ensure data is integrated and processed rapidly for business insights
Can harness the power of cloud-based tools, data mesh and data fabric
Make high-quality, well-documented data available quickly and efficiently
Balance human and technology resources to create efficiency, reduced errors and costs
Value data and can drive true, enterprise-wide data-culture
Accelerate Business Insights
Data impacts the bottom line. In fact, customer, constituent and patient data emerged as the #1 generator of value according to our recent research report, Innovation Index. But less than half of these organizations said they were fully confident of using it for decision-making. Organizations are data rich, yet information poor. Most struggle with getting actionable insights into the hands of their business users effectively and efficiently. Whether it's the high cost of technology, complex tools and processes, lack of skills or barriers to data discovery, the struggle is real.
However, by leveraging all relevant data points to ensure accuracy and traceability, organizations can accelerate business insights for decision-making. By ensuring data is integrated and processed rapidly for meaningful insights, they can empower front-line workers with information for educated and faster decisions, enabling personalization to improve customer experiences for example or automating particular tasks to improve business processes. Driven by data insights, organizations can go from incoherent information to business insights that yield true value.
Value of Data Analytics & Insights to Your Organization:
Uncover impactful insights and create reports that become value drivers across the organization
Make real-time, confident and accurate decisions with data integrated into every layer of the decision process
Expand predictive and prescriptive insights that go from what happened" to "why" or even "what could happen"
Bob Pryor, NTT DATA Services CEO highlights the importance of becoming data-driven and providing trusted data to inform decision-making.
Syndicate Data

Across the Enterprise
Data is growing too big, changing too fast, and becoming hyper-distributed making it complex and challenging for organizations to manage. According to the Innovation Index survey, only 2 in 5 organizations are completely confident about sharing data internally and only 29% are confident about sharing it with partners. Most organizations often don't have the right tools and techniques to process data and disseminate information at the speed the business wants, and without losing control of quality.
Harnessing the power of modern data technologies can eliminate silos and help syndicate data across the organization, making data discoverable and easily usable across the network. For example, using a data fabric connects any and all data sources, on-premise, on the cloud or hybrid, simplifies access and provides data consistency, while reducing governance and compliance challenges.
Value of Modern Data Technologies to Your Organization
Optimizes and automates data integration, while eliminating errors and other inefficiencies to deliver quality data
Enables secure, consistent and quick data discovery across the enterprise, empowering employees
Minimizes complexity and allows for data reuse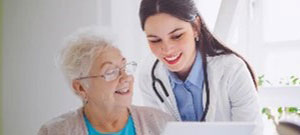 This regional Blues health plan modernized its data platform and implement next-generation cloud technologies to amplify value-based care and drive growth.
BLOG
How Enterprise Platforms Are Driving Digital Transformation with Hyperautomation
A two-part series that explains how hyperautomation is becoming an emerging driver of successful digital transformation efforts.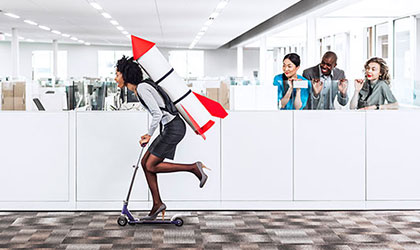 Article
Acting on Data and Digitalization
Data is the simple, little building blocks in your business which, by collecting, curating, and contextualizing, becomes useful.

Case Study
Transforming Data Into an Exceptional Fan Experience
Data forms the foundation of the INDYCAR Data Experience at the Indianapolis Motor Speedway (IMS), which provides fans with real-time data on the state of the race.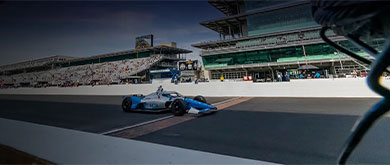 Optimize
Human-Machine

Partnership
With the rise of generative AI and research results such as 93% of executives expecting AI to be in common use within the next two years, it's becoming imperative for organizations to optimize human-machine collaboration.
While humans are great creating and innovating, machines are proficient at processing data and quick at learning. Blending human ingenuity with machine intelligence could create enterprise efficiency, reduce errors and costs and create true value for the organization.
Humans and machines working together can radically improve decision-making and drive business outcomes, leading to better results; however, careful investment in technology, policies, processes and procedures will be required to achieve the organization's desired goals.
Value of Automation to Your Organization:
Smart use of resources whether human or machine can decrease the amount of time it takes to implement new technologies or introduce new products
Improved core business capabilities, operational efficiency to offer better customer experiences
Achieve 30-40% optimization improvement and cost savings
BLOG
The Human Machine Balancing Act: A Win-Win for All
As organizations move to adopt automation at scale, human-machine partnership will be critical.
Create a Culture of Data Excellence
As high as 72% or organizations say culture creates value and impacts the bottom line but less than half are confident of creating a data-driven culture. Unfortunately, most organization's data efforts continue to be siloed and sporadic, and leaders can't trust their own data.
But when organizations can foster a culture of data excellence through change management and the use of the right tools and operations, they can foster a data-driven enterprise. Shifting the cultural mindset to be data driven, establishing a data culture from the ground up and putting people at the heart of this new transformative mindset will help organizations unlock the true value of their data.
Value of a Data-Driven Culture to Your Organization:
Increased data adoption and collaboration across the organization
Ability to make faster and more accurate business decisions and gain a first mover advantage
Enabling opportunities and the environment to innovate and grow
Transformative Stickiness: Embracing the Who, What and Why in Data-Driven Organizations
To truly revolutionize how an organization can drive its potential – both human and technology – and fully realize the value of its data, it needs to focus on four key anchor points: know your people, invest in the right skills, follow the money, and move towards the future.
Related Services & Capabilities