Advisory Services
Experience in regulatory assurance and compliance & validation, and guidance in computer software assurance, risk/gap analyses, merger acquisition & divestiture activities, audits, risk assessments and system & process consulting.

SAP S/4HANA
Get risk-free expert validation services for a move to SAP S/4HANA. A process-oriented approach delivers a documented, proven, stable and validated platform for an intelligent enterprise with the strong digital core of SAP S/4HANA

Staffing
Augment your staff with industry trained and seasoned professionals for all key roles in the validation processes including manager, analyst, test manager, test analyst and more.

Life Cycle Management
Our operational regulatory assurance and compliance services ensure maintenance of a validated state. Our key areas of focus include core functions, monitoring, assessments and improvements.

Validation Services
Get comprehensive validation as a service, infrastructure qualification services, test automation and tool qualification/validation services.

ServiceNow
Industry-leading ServiceNow capabilities with proven life sciences experience including CORE and validated implementations.

Qualified Hosting Infrastructure
Fully qualified secure infrastructure offerings including PaaS, IaaS, VPC, AWS gateway and more.

We're a Leader in Life Science R&D ITO Services & Strategic Consulting Services
After reviewing our business consulting and systems integration offerings for the Life Sciences industry, IDC named us a Leader in two MarketScape vendor 2021 assessments: Worldwide Life Science R&D ITO Services and Worldwide Life Science R&D Strategic Consulting Services.
Why Life Sciences Companies Need to Rebuild the Digital Transformation Roadmap
More than 80% of major life sciences companies have bankrolled and scaled investments toward digital technologies and initiatives during the past year alone.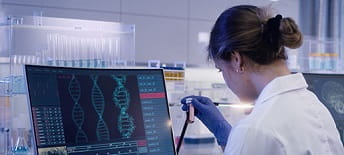 Three Realities That Every Life Sciences Enterprise Must Face
The key to digital transformation is the emphasis on "transformation," specifically focusing on changing the way the entire business thinks and operates.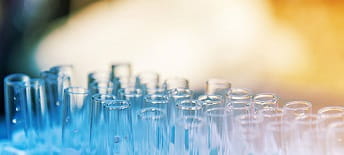 Life Sciences Innovation Index results
Read the details from our annual Innovation Index survey to see how data-driven strategies can drive growth and tackle industry challenges.