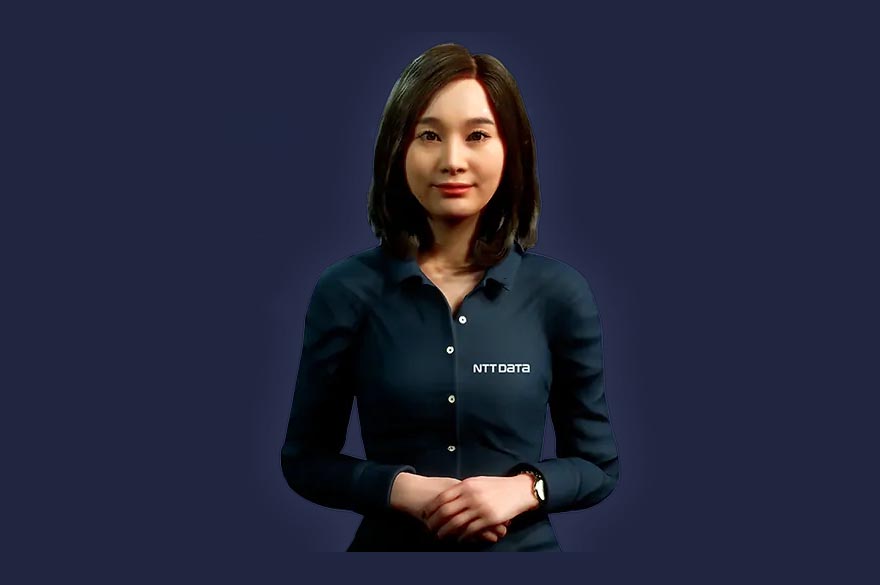 Service With a Smile: Introducing the Digital Human
Accessible anywhere, on any device. Digital humans are cloud rendered and available on any internet-connected device
Conversations are a breeze; interruptions are eliminated with engaging customer interaction through advanced microphone technology with high-quality natural voice interaction
Ensure privacy. Digital humans use a combination of camera and microphone to ensure they listen only when customers are actively speaking to them
Always patient, never stressed. The digital human is empathetic, positive and provides a consistent positive interaction every time.
Memory equipped. Once customers share something about themselves and their preferences, digital humans will remember it the next time a customer interacts with them
Mirror communication styles. Digital humans know the difference between a cheery message and a serious message, and will utilize facial expressions that match the mood
Get a smile back. Digital humans can see if customers look happy, sad or angry, and respond with a suitable expression
Benefits of the Digital Human Platform
Human Platform Implementation for Veijle Municipality
Vejle Municipality wanted to do something extra for their large-scale Tour de France 2022 event. Wotj stage three of the prestigious race starting in Vejle, and they onboarded a digital human, Victoria. Along with the rest of the tourist office team, she will be answering questions from visitors in the period leading up to the event. After the Tour de France, Victoria will trade in her jersey for a VisitVejle shirt to assume a permanent position as a guide at the tourist office.