Protecting the Modern Enterprise: Zero Trust Architecture With Zscaler
As part of a larger journey to an identity-based zero trust architecture, NTT DATA wanted to implement a tool that would allow its employees to be productive from anywhere, at any time, on any device, without compromising security.
Recognizing this challenge, NTT DATA sought a solution that would seamlessly integrate with its existing infrastructure while enhancing the user experience and maintaining a high level of security. The Zscaler zero trust solution allows employees to connect to company resources securely with no extra steps required, regardless of where they work.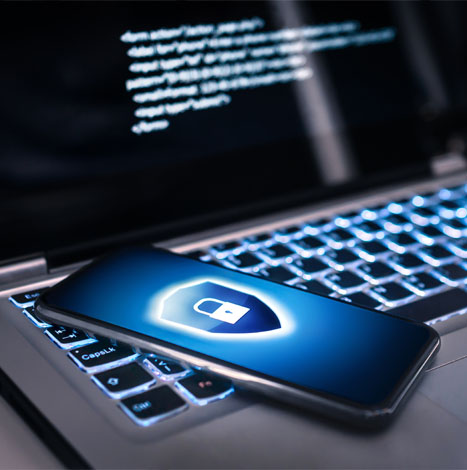 Securing a fast-changing workplace
Whether you called it "lockdown" or "sheltering in place," the sudden COVID-19 restrictions showed the value of virtual-first and zero trust strategies that allow people to work from anywhere.
Fortunately, NTT DATA had started its journey to zero trust two years before COVID. Because most of its workforce (about 60% of employees) already worked remotely, many at client sites, the organization needed a secure way to connect to company applications and systems.
So, in 2018, NTT DATA was already exploring how to implement security technology that would allow its workforce to be productive from anywhere, anytime, on any device. These three ideas became the guiding principles for the organization's zero trust policies.
"We needed to go beyond the marketing jargon and find a solution that would help us develop a true zero trust architecture," says Steve Williams, enterprise chief information security officer of NTT DATA Services. "Our focus was on identity-based zero trust, that is, continuously verifying that the right people have access to the right resources at the right time."
The challenge in implementing zero trust was making it intuitive for users. The organization didn't want to add friction to the process or leave users wondering what they needed to do before accessing information or systems to do their work. The experience had to be the same whether employees were in the office, at a client site, traveling or at home. The ideal scenario was an environment where the user felt that things just worked automatically.
Enables productivity anywhere, at any time, on any device
Ensures a seamless user experience with no need for training
Scales to accommodate organizations of any size
Delivers advanced cyberthreat and data protection policies
A fast rollout and seamless user experience
Zscaler offers a comprehensive suite of application and data accessibility features overlaid with advanced cybersecurity protection. Once Zscaler is implemented, users don't need to think about which application to fire up for workflows. Instead, it simply works in the background, allowing employees to connect to the company securely, no matter where they are.
With no unplanned business disruption, the NTT DATA team rolled out the solution to 50,000 end users within 30 days – one of the fastest deployments of all Zscaler functions to such a large number of users.
"I think the best feather in the cap for Zscaler, and our ability to implement it, is that people didn't talk about the change; it just worked," says Williams. "People could continue to do their jobs, and they didn't have the friction of dealing with new technology."
NTT DATA achieved several benefits from its Zscaler deployment:
A single solution enables three business values
Implementing Zscaler's zero trust architecture delivered the business value NTT DATA wanted: for its users to be productive from anywhere, anytime, on any device.
Seamless user experience with no training required
Employees now have streamlined access to resources, but the change didn't otherwise affect them. There was no need to train them on how to use the solution.
Ready for the future workplace
The pandemic caused a sudden shift in how people work and what the modern workplace looks like. However, Zscaler secures connections no matter how the workplace is structured.
Combining productivity and security
The solution replaced traditional networking and security technologies with a cloud-native zero trust platform that connects users to applications, applies advanced cyberthreat and data protection policies, and optimizes the end-to-end digital experience.
Scalability for future growth
Zscaler's cloud-native architecture allows organizations to scale their security infrastructure as needed, making it suitable for businesses of all sizes. As NTT DATA Services and NTT Ltd. combine to form NTT DATA, Inc., its IT team will be able to rapidly expand the Zscaler platform to ensure that all employees benefit from the protection that Zscaler offers.
NTT DATA is one of the world's largest digital consulting and IT service companies. It is ranked as one of the world's most valuable brands, listed in the top 10 global business and IT services companies, and recognized as a leading global data services company.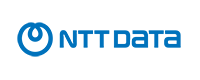 Industry
Digital Technology