Property Insurer Streamlines Risk Management With ServiceNow GRC
Against the backdrop of a complex risk landscape, this U.S. property insurer sought a modern digital solution to create value and minimize internal risk in all its forms: compliance, policy, IT, security and vendor.
NTT DATA assessed the organization's current state, challenges, and ideal future state to help the insurer implement ServiceNow's Governance, Risk and Compliance (GRC) module, which delivers a risk management framework that automates siloed and labor-intensive workflows into an integrated program on a single IT platform.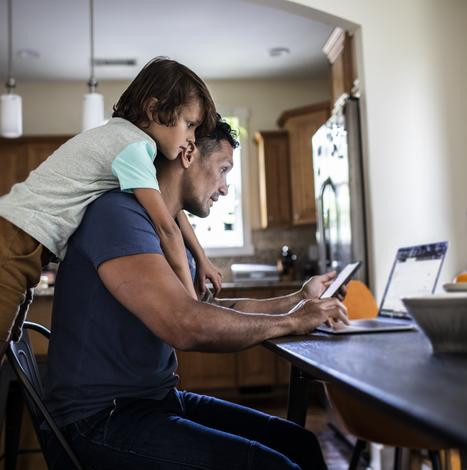 No industry is more familiar with risk than the insurance sector. As this homeowner insurance company can attest, risk must be efficiently and effectively managed.
As the insurance sector expands to offer new products and leverage analytics and big data to quantify risk better, this digital transformation introduces new forms of risk for the insurers themselves. Insurance providers have seen a substantial increase in cyberattacks. Further, insurers face more stringent data protection regulations on information and communication technology (ICT) governance and risk mitigation.
To help navigate these uncertain times, this insurer needed a new solution to help create value and minimize internal risk in all its forms: compliance, policy, IT, security and vendor. However, the insurer's existing ServiceNow partner lacked the knowledge about GRC to implement the project. ServiceNow recommended that NTT DATA, an experienced ServiceNow Elite Partner, take over the GRC implementation.
80%
Reduction in audit costs
Provides real-time, continuous risk monitoring
Decreases errors and oversights in risks and issues
Accelerates incident response
Simplifies policy, compliance and audit management
Frees up more time for value-added work
Replace manual processes with automation
Manual GRC processes are a source of inefficiency, error and oversight. Critical items can be overlooked, and it may not even be apparent that some risks remain unmanaged. With that in mind, the company sought a governance, risk and compliance solution that would deliver:
The ability to embed rules and controls that align with its internal policies, regulations and best practices
A single platform to manage policy and compliance management, risk management, issue management, and audit management across the enterprise
Real-time monitoring and insight to improve management and support decision-making
Simplified reporting to meet internal and compliance requirements
Automated risk and issue scoring to better manage and mitigate risk and optimize escalations
This insurer's ServiceNow GRC implementation replaces inefficient and error-prone manual processes with automation, which is particularly significant for an organization of over 12,000 employees.
Furthermore, automating the GRC processes has minimized the risk of human bias during a vulnerability response. NTT DATA helped the company configure the ServiceNow GRC module to reflect the insurer's internal policies, regulatory requirements and controls and define risk levels and the appropriate escalation sequences.
Automations in ServiceNow GRC alert the insurer to vulnerabilities, with those alerts escalating depending on risk level or time – variables the company has complete control over. After the successful configuration, these automations ensure a more accurate issue prioritization and accelerated escalation and response.
Real-time risk identification and management
Beyond effectively responding to GRC issues when they arise, ServiceNow GRC enables the insurer to identify potential risks and assess their impacts based on enterprise-wide data. Together, the insurer and NTT DATA designed a framework to identify and prioritize remediation actions based on a qualitative rating system that is either low, medium or high.
Further, with artificial intelligence-powered user experiences and simplified dashboards and reports, the organization can now continuously monitor activities in real-time and communicate effectively with the board, C-Level or external auditors.
Simplified compliance reduces audit costs
As a not-for-profit insurer, this organization faces a high regulatory and compliance burden with the need to frequently report on operations and meet the requirements of an oversight panel. In addition, the company must meet the general compliance obligations of the financial services industry. Two solution components of ServiceNow GRC make a massive difference in reducing compliance burdens: Policy and Compliance Management and Audit Management.
Policy and Compliance Management - reduces the insurer's manual effort and cost through automated compliance testing, continuous monitoring for violations, and resolving issues before they become audit findings.
Audit Management - improves preparation for audits, automates evidence collection, improves evidence requests, and leverages artificial intelligence to assign, group and suggest remediation for issues.
ServiceNow GRC also significantly improves reporting times. More efficient and responsive reporting, combined with the Policy and Compliance Management and Audit Management components, has substantially reduced the insurer's audit costs.
The future is bright
Working with NTT DATA, the insurer implemented ServiceNow GRC successfully and integrated it with its overall ServiceNow platform. Looking to the future, the company plans to expand its ServiceNow platform to better support its hybrid workplace with modern digital experiences in support of continued digital transformation.
A U.S. property insurer deployed ServiceNow GRC to streamline its risk management and compliance processes. The implementation led to a reduction in audit costs, real-time risk monitoring, and improved incident response.
Headquarters
United States