Major Energy Sector Organization Optimizes IT Operations With ServiceNow
The energy sector faces increased regulatory pressures and productivity, security and supply chain challenges. This major energy sector organization turned to NTT DATA to help implement a digital-first workflow transformation to address those challenges and drive business growth.
Together, they worked to deploy out-of-the-box and custom ServiceNow solutions to deliver streamlined IT Service Management (ITSM) processes. As a result, the organization improved its audit response, employee experience and security.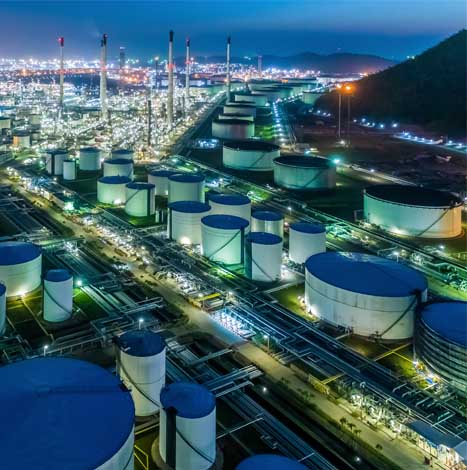 Operating across half of the United States and supporting over 1,700 employees, this organization lacked an efficient workflow for administering end-to-end management of its IT services — including handling the challenges and risks associated with IT assets.
In addition, without visibility over its assets, the company could not easily report the number of its deployed devices, their locations or compliance status. This lack of visibility resulted in time-consuming and failed regulatory audits.
Like many organizations, this company struggled with manual processes such as spreadsheets to track hardware and software assets. And the company's tracking was complicated by its size and highly mobile workforce. Beyond compliance requirements, the lack of visibility made managing risk, security, and cost efficiencies difficult.
The organization wanted to modernize its ITSM processes with future-proof Information Technology Infrastructure Library (ITIL) best practices supported by ServiceNow.
Discovers, documents and consolidates the state of existing assets distributed across the enterprise
Configuration Management Database provides real-time management of assets
Transforms IT service capabilities and employee experience
Reduces cyber security risks
Increases audit response speed and success
NTT DATA brought its extensive experience in the energy sector and trusted strength in advisory services to help kick-start a digital transformation on the ServiceNow platform. In addition to meeting future reporting requirements, the project uncovered and measured opportunities to create a digital-first operating model that extends well into the future.
The First Step: Discovery
The organization replaced disparate, manual business processes with a ServiceNow platform that accurately connects people, systems, and assets. To get started, NTT DATA worked with the organization on its ServiceNow Discovery implementation, a process designed to document the entire IT infrastructure and applications (on-prem and cloud) to create a real-time source of information in a ServiceNow® Configuration Management Database (CMDB).
As this was the organization's first discovery process to replace manual information silos, it was lengthy and required a coordinated effort to turn off and on firewalls to extract siloed information carefully. However, once completed, the organization had a single system of record to meet compliance requirements, understand health and usage trends, and help support data-driven decision making.
Transformed service response
The organization aligned to best practices and created a short- and long-term plan to roll out additional ServiceNow modules to support the asset environment, boost IT productivity, and increase employee productivity and satisfaction. The roadmap included implementing a Service Catalog, Incident Management and Major Incident Management modules.
The Service Catalog gives employees a user-friendly portal for easy access to request service and product offerings. Self-provisioning or self-service IT has been proven to reduce the number of requests and provide the on-demand availability of IT services that employees expect.
Incident management tools help support the employee experience with self-service and two-way communication with service agents. In addition, embedded, proven workflows help better identify, track, and resolve incidents with artificial intelligence supported insight and recommendations to help eliminate bottlenecks.
Minimizing cyber risk
Unpatched vulnerabilities are the most prominent attack vector exploited by ransomware groups. However, one of the top reasons organizations do not keep devices patched against the latest vulnerabilities is simply because they lose track of the assets.
The 2021 ransomware attack on Colonial Pipeline, an American oil pipeline company, highlighted cyber risk in the energy industry and triggered new security directives from the U.S. Transportation Security Administration (TSA). These directives require pipeline owners and operators to protect against cyber threats to IT and operational technology systems, develop and implement a cybersecurity contingency and recovery plan, and review cybersecurity architecture.
This organization, like many others, relied heavily on manual IT device management processes. Not only was the organization challenged by a lack of real-time data needed for audit reporting, but it also needed more visibility into hardware and software to manage risk. As a result, the organization worked with NTT DATA to connect people and systems across the enterprise, providing tools to unite IT, risk management, and security operations on a single platform.
The organization now leverages ServiceNow Hardware Asset Management for visibility over the entire device lifecycle, helping monitor hardware to mitigate risk, optimize costs, monitor aging resources and eliminate known exposures from outdated software. The organization also leverages ServiceNow Change Management to aid DevOps with fast deployments with baked-in risk management to ensure continued compliance and performance safeguards.
A partner in digital transformation
The client's stakeholders engaged with NTT DATA's team at every project stage, from planning to discovery to implementation. Their leadership and extensive knowledge transfer ensured the organization's internal teams got to speed quickly and accurately. The project was all managed during a period of remote work but completed on budget and on time.
This organization now manages and passes audits with greater success. And it has a modern ITSM infrastructure for continued digital transformation to drive productivity, increase employee experience, manage risk and resilience and optimize costs.
A major organization in the U.S. energy sector transforms its ITSM infrastructure by deploying multiple ServiceNow solutions to streamline IT device management and compliance and improve employee experience.
Headquarters
United States