Major Credit Union Invests in ServiceNow for Digital Transformation
A major U.S. credit union sought a comprehensive IT business management platform as a key element of digital transformation and the means to coordinate future IT resources and investments with the organization's strategy.
In response, the organization chose multiple solutions from ServiceNow to evaluate and prioritize IT investments across business units, optimize business processes, increase operational efficiency and ensure regulatory compliance.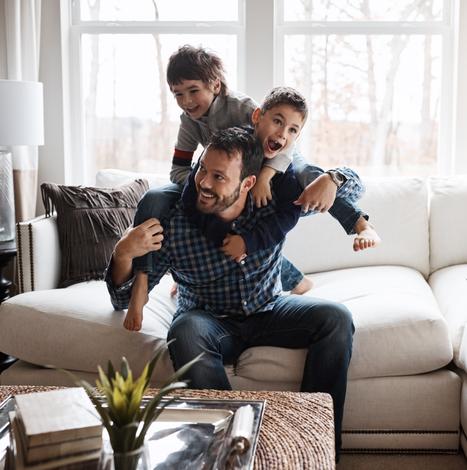 As a federally chartered credit union serving over 1.2 million members of the educational community across 69 locations, providing personal service and financial security have always remained top of mind.
In the face of these enduring commitments, the credit union has a clear vision of the future. With the banking and financial services sector juggling heightened competition, market volatility and shifting regulatory pressures, the organization pursued digital transformations to respond to market challenges and increase efficiency and customer-centricity.
The credit union partnered with NTT DATA to digitize and streamline an array of business processes managed through multiple ServiceNow solutions.
Captures, evaluates and prioritizes current IT investments
Roadmaps IT transformations to align with business strategy
Optimizes software licensing management and costs
Improves security, productivity and customer experience through application integrations
Automates workflows for post-pandemic safe return to work
Provides better governance and control across all of IT
Audit and then build a strategic roadmap
The credit union chose to partner with NTT DATA based on its advisory-led approach as a ServiceNow Elite Partner and experience with ServiceNow deployments in the financial services industry.
The first step in the engagement was assessing existing IT investments across business units by using ServiceNow Strategic Portfolio Management (SPM) to capture, evaluate and prioritize. After determining the future state, they worked together to design a plan to bridge the gap.
Better returns with IT asset management
Once it had successfully set the foundation for its digital transformation, the credit union had the insight needed to prioritize current and new ServiceNow deployments. The need for better software asset management was addressed next.
In the past, software deployment was easily controlled by the IT team, who held the skills to implement and maintain applications. However, over time many of the organization's software purchases became decentralized, a trend that was particularly acute during the period of remote work during the COVID-19 pandemic.
The credit union needed a way to get a clear picture of its software assets to implement better fiscal control, improve contracting and exert greater governance over software to mitigate risks. Furthermore, the lack of visibility over the IT infrastructure was a potential compliance issue.
Implementing ServiceNow's IT Asset Management (ITAM) and software asset management (SAM) solutions gave greater visibility and control over its software and cloud infrastructure to help manage IT spend and risk. The insight that ITAM and SAM provide has improved ordering and license management, reducing costs with an immediate return from software reclamation. Additionally, simple dashboards offer the visibility needed to reduce the security risks of unmanaged software and deliver ready access to data to satisfy reporting requirements.
Integrations profit security, productivity and customer experience
The credit union sought to optimize its ServiceNow implementation further through integrations with other software services. As part of this, NTT DATA's advisory service provided education sessions on ServiceNow Flow Designer to aid in building a custom integration to its instance of BeyondTrust privileged access management (PAM).
The project also included deploying several out-of-the-box integrations for DocuSign, Cisco WebEx, Adobe, and Microsoft 365 to support internal teams and deliver the customer experiences that financial consumers have come to expect.
The ability to support electronic signatures was critical to the continued sale of financial products through the COVID-19 pandemic, not to mention its potential for identity verification, supporting HR and streamlining the contracting process for the credit union's employees.
Video conferencing also improved team collaboration and supported remote client meetings during the pandemic. It remains a convenient alternative to in-person meetings to support the customer experience.
Support for a safe return to work
As the global COVID-19 pandemic waned, organizations sought safe ways to bring teams back into the workplace. In the U.S., part of that challenge required meeting the reopening standards set forth by the Centers for Disease Control and the U.S. Department of Labor and Occupational Safety Health Administration.
To address a safe reopening, the credit union and NTT DATA implemented the ServiceNow Safe Workplace Suite, rolled out in two phases to capture vaccine status and to support contact tracing, removing the effort of collecting that data manually in spreadsheets. The team also built custom dashboards for information management based on the OSHA reopening requirements. As more employees return to the workplace, the Safe Workplace Suite continues to enhance workflows and refine processes through automation.
Investment for the future
The credit union has a multi-tiered approach to its ServiceNow implementation that reaches far into the future. The organization continues to invest in ServiceNow's digital, automated workflow solutions designed to optimize IT costs, improve service delivery and streamline operations.
One of the significant projects planned in partnership with NTT DATA is deploying ServiceNow for hardware asset management and instituting a Configuration Management Database. Both services will give the organization greater visibility and control over its IT environment.
A major U.S. credit union implemented multiple solutions from ServiceNow as a key element of its digital transformation to align IT resources with its long-term strategy, optimize business processes, and increase operational efficiency.
Industry
Banking & Financial Services
Headquarters
United States