Leading Bank Gains New Visibility With ServiceNow SPM
To better manage resources and demand, one of the largest agricultural credit banks in the U.S. sought to improve how it defines, prioritizes and delivers on IT projects.
With the help of NTT DATA ServiceNow experts, the bank assessed its technology, processes and people. The team created a roadmap to integrate ServiceNow's Strategic Portfolio Management to align investments to the strategic vision and gain visibility over work.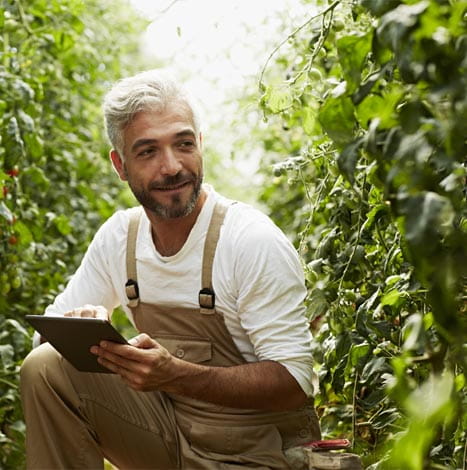 As one of the largest providers of financial services to the U.S. rural economy, this organization delivers loans, leases and other financial services to support agribusiness, farm credit banking and rural infrastructure development across all 50 states. As a customer-owned financial cooperative, the bank's digital transformation projects will enhance the customer experience, drive operational efficiency and support growth.
Operating in an environment of shifting economics, regulations and technology, the bank sought increased visibility into its IT projects, which relied primarily on spreadsheets, email, Clarity schedules and SharePoint sites to share information. This made it difficult to see work at an aggregate level and make informed decisions, understand capacity to manage demand or identify dependencies as the bank aimed to increase agility and optimize efficiency.
The bank determined that adding ServiceNow Strategic Portfolio Management (SPM) to its existing ServiceNow platform would improve enterprise visibility and deliver simplified, automated everyday workflows.
Aligns investments to drive strategic initiatives
Creates a unified view of projects and demand across the organization
Improves resource management
Removes manual tasks with automations
Reduces IT bloat
Streamlines demand intake and manages a unified backlog to create a pipeline of work that can be shared and evaluated to accelerate initiation of work
Assessing the needs
NTT DATA's team of experienced ServiceNow advisors, process experts, implementation specialists and engagement managers worked with a leading provider of financial services to rural America on an initial assessment. By applying its Accelerated Agile Implementation Methodology, a quality, on-time, in-budget delivery and knowledge transfer was ensured. This process begins with creating an accurate picture of the current and desired future state within ServiceNow.
The Consulting Services team worked with the bank to:
Assess the current ServiceNow platform
Build a strategic ServiceNow roadmap for SPM including an organizational and governance structure to support future integrations
Align processes to industry best practices
Assist with organizational change management to support the rollout
Process mapping is a valuable activity to help an organization understand and optimize operations — who does what, and in what order — to identify roadblocks, areas of improvement, and unnecessary steps. The bank examined its processes to align with industry best practices, ensure efficiencies and to take advantage of areas ripe for automation with ServiceNow.
The development of a ServiceNow roadmap helped identify those capabilities that were critical to support near-term business goals and those that could wait until later. For example, the team determined that estimating the cost of work was not essential to helping focus or direct the work, so that capability was turned off for the initial rollout.
A shared strategic vision
Going into the project, the bank's enterprise program and project management team and IT teams relied on a significant number of tools and manual workflows to track demand and work — spreadsheets, email, Clarity schedules and SharePoint websites. For any new project or program, the intake process included carefully documenting the needs with scoping and description components. However, the intake process was very compartmentalized, and it was difficult to see work at an aggregate level. In addition, there was a lack of visibility into available resources and resource deployment.
The team looked to ServiceNow's SPM to guide end-to-end planning, help capture and assess demand, see staff capacity through resource management and effective time tracking, as well as management of demands and projects from a single workspace. At one level, this enabled the bank's IT Services team to easily assess and communicate its available capacity. At a higher level, it also gave the team the ability to prioritize projects from an enterprise-level view of business needs and to share real-time information with project teams and with executives.
As they mature their processes and capabilities on the ServiceNow platform, the organization expects greater levels of visibility which will translate to better operational efficiencies and decision-making capabilities.
Managed rollout
Organizational change management (OCM) is key to getting the most out of a ServiceNow implementation. Coaching people to change how they work can take time even when the tool is compelling. To effectively manage the resistance to change, the bank focused on the improvements the new tools delivered, including:
Automations to enhance workflows
More transparency over projects and tasks
Fewer documents or artifacts created per project
Less meetings and greater self-service capabilities to update work status and availability
The bank leveraged automations to log hours based on user role, group or location. This reduced how often an employee or manager had to manually record events while providing more accurate data on activities.
Solution deployment took a minimum viable product approach to its rollout, focusing first on resource management, getting the base level of information into the system and ensuring that incoming data was actionable. Over time, the team has been incrementally adding SPM capabilities to accommodate the natural resistance to change.
Supporting Agile development with portfolios
As the bank built excitement for SPM and crowdsourced pain points, teams that follow the Agile framework were the first to volunteer. Those Agile teams have begun using SPM to build initial pipelines and backlogs using demand intake and working through SPM alongside other development tools in their environment. They are also expanding their scope to include portfolios to define and visualize plans and make adjustments to support the Agile development process.
Supporting enterprise portfolio management with simple, transparent reporting
ServiceNow's SPM integrates with existing scheduling systems and the Agile framework to provide visibility over work in progress. Work is prioritized, scheduled and completed as needs evolve. The team collects valuable data on how time is allocated and on which efforts, making it easier to plan future work. Reports on time tracking, projects and demands help the team define and fund projects and articulate resource plans.
The team uses SPM's reporting capabilities to create presentations without wasting time collating data or manually creating reports. It can now present project and portfolio performance at an executive level through ServiceNow dashboards, without needing to create multiple PowerPoints and charts.
With its implementation of ServiceNow's SPM, the bank now has a true enterprise-capable platform with the tools in place to deliver a shared vision of streamlined operations that align available resources and schedules to its strategic goals.
A leading agricultural credit bank in the U.S. partnered with NTT DATA ServiceNow experts to integrate ServiceNow's Strategic Portfolio Management, improving visibility and automating workflows for operational efficiency.
Industry
Financial Services
Headquarters
United States