Global Media Company Spotlights Employee Experience with ServiceNow
Organizations worldwide understand that offering a world-class employee experience is key to recruiting and retaining talent. That pursuit is even more important amidst a competitive hiring landscape and foundational shifts in employee expectations and aspirations.
To address those challenges, this global media company partnered with NTT DATA to transform its employee services program by deploying ServiceNow's HR Service Delivery solution. As a result, the organization now delivers a streamlined, modern experience for team members, from their onboarding through their offboarding or retirement.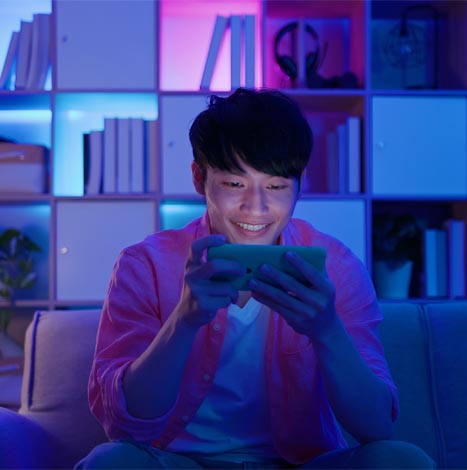 No stranger to the entertainment industry, this global media production and distribution company has been operating for over 75 years. Its workforce spans a wildly diverse range of business roles, demographics and cultural backgrounds. Ensuring those employees feel their needs are recognized and respected requires an agile, effective employee services program.
Employees voiced concern over not having a central means of communicating with the company about human resources needs. And that tedious and cumbersome communications process—founded on phone calls, emails and homegrown databases—inhibited employees' ability to get timely answers to questions.
The company's HR team recognized an outgrown, siloed communications systems and sought a centralized, modern HR solution.
Expands ServiceNow platform to include HR Service delivery
Replaces manual, siloed processes with cross-functional, efficient digital workflows
Improves employee experience with a centralized HR services platform
Increases accountability and accelerates case resolution
Delivers services for team members on-the-go with a native mobile app
The media company's human resources team partnered with its IT department to transform its HR systems. Together, the two departments rolled out "The Studio Experience," a company initiative focused on prioritizing team members and their interactions throughout the organization. The initiative was motivated by three guiding focus areas: employee data and security, employee engagement, and employee systems and support.
Focused on the employee engagement category, the organization set its sights on a new human resources service delivery (HRSD) solution that would:
Centralize HR service requests onto a unified, sleek portal
Streamline employee onboarding
Provide seamless, cross-functional collaboration between HR and IT
A script for success
The media company's employees were accustomed to using a ServiceNow platform to submit IT requests, but that platform was not integrated with the company's HR organization. With trained ServiceNow admins already staffed and ready, the company saw an opportunity to use their expertise to incorporate HR functions.
The organization turned to NTT DATA and its experience with ServiceNow implementations to augment the expertise of its IT team. Together, they extended the company's ServiceNow platform with ServiceNow's HRSD applications. This established a central line of communication for employee requests and provided a modern, simplified experience for all.
The solution included several ServiceNow HRSD components:
HR Case and Knowledge Management, to standardize and automate the fulfillment and documentation of employee requests
Employee Service Center Portal, to provide a one-stop portal for employee services
Enterprise Onboarding and Offboarding Lifecycle Event to build experiences supporting employees at every step of their professional journey
Mobile to enable service for team members anywhere, thanks to a native mobile app
Workday Integration
With a centralized, uniform portal and a visual HR catalog, the organization enjoys the efficiency of increased automation and the ease of access to service. Automated workflows streamline work handoffs between teams. And improved visibility on assigned tasks introduces more accountability, increasing team effectiveness and lowering the mean time to resolve cases.
Lights, camera, action!
The company launched its new HRSD solution in a single release. Using a co-delivery approach, it implemented and migrated the solutions into a test instance before the organization's internal team owned the final go-live. Careful pre-rollout collaboration ensured the group was set up for success to launch this large implementation without any significant action from NTT DATA.
And the award goes to …
Before this project, the company struggled to keep track of disjointed HR service communications that relied heavily upon HR agents to track internal cases and inquiries manually. With ServiceNow HRSD fully operational, the company is no longer bogged down by cumbersome and tedious processes. And it can better identify improvements with the added means to track metrics and hold its teams accountable for progress and delivery.
A market-leading global entertainment company modernized its HR systems with ServiceNow HRSD. Now freed of manual, inconsistent processes, the organization's HR team can focus on servicing requests and providing an employee experience that matches the quality of its award-winning entertainment properties.
Industry
Telecom, Media & Entertainment
Headquarters
United States