An Education in Pandemic Response
Colorado State University Pueblo (CSU Pueblo), a regional, comprehensive, Hispanic-serving institution, is committed to giving access to a wide array of academic subjects and meaningful life experiences. That well-rounded education prepares students with the problem-solving and social skills needed to navigate a rapidly changing world.
Wanting to preserve the college experience for its students, the university responded aggressively to the COVID-19 pandemic to amplify its remote learning capabilities — and went even further by seeking a solution that would enable it to bring students, faculty and staff safely back to campus.
CSU Pueblo engaged NTT DATA and Spartan Medical to integrate COVID-19 rapid and PCR testing with a HIPAA-compliant, multi-functional digital platform to continuously guide students, faculty and staff through a safe return to campus.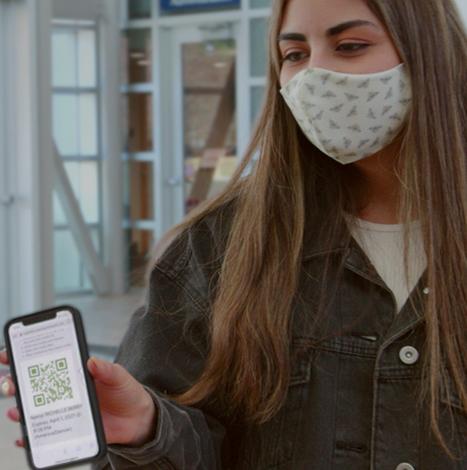 Few events changed the world as quickly as the COVID-19 pandemic. The pandemic forced universities around the globe to restrict campus operations and, where possible, shift resources to delivering remote learning. But many universities view remote learning as a stop-gap solution. Some students underperform in a remote learning model.
Additionally, for many students, the life-changing experience of "going to college" means attending in-person classes, living on campus, creating face-to-face connections as well as participating in, and attending athletic and social events. The pandemic threatened an end to all of that.
Dedicated to its academic mission and the community it serves, CSU Pueblo needed to safely return to in-person campus learning, living, athletics and work.
10x
increase in rate of virus testing and reporting
>1%
COVID-19 positivity rate in the first 6 weeks
15-minute rapid antigen and PCR tests amplify test accuracy and throughput
Mitigates exposure through user health QR codes scanned at campus-wide checkpoints
Responsive app design allows for access on mobile devices without downloading special software
Restoring the dream
Dr. Donna Souder Hodge, CSU Pueblo's chief strategy officer and COVID-19 director, led the University's effort to safely restore campus operations. Stressing CSU Pueblo's pledge to the community it serves, she says, "Our students are first-generation students. They are underrepresented minorities. They are first-generation Pell eligible. Many are adult learners. We're committed to ensuring they all receive the benefits of in-person learning while keeping campus safe from the virus."
Through the early stages of the pandemic, CSU Pueblo maintained a hybrid model of classroom delivery combining remote and in-person learning. Eventually though, the COVID-19 positivity rate in Pueblo County and, consequently, on the CSU Pueblo campus began to skyrocket. CSU Pueblo's own COVID-19 team no longer had the capacity for virus testing at the scale required to safely deliver in-person learning. And the University realized that testing alone was inadequate. CSU Pueblo determined it needed an end-to-end response that would integrate virus testing, contact tracing and data-driven monitoring and reporting in a manageable solution.
Learning together: the power of partnerships
Souder Hodge knew they needed support from technology partners with public sector experience. "We searched for companies that were solving problems for states, for counties, for our government," she says. "That eventually led us to Spartan Medical. Spartan could staff a test collection site, they could administer antigen rapid tests, and importantly, they partnered with NTT DATA to very quickly provide an online solution."
Spartan Medical brought fast, scalable and highly accurate COVID-19 testing capabilities, licensed medical staff for on-campus test collection, and certified contact tracers to the response program. NTT DATA, with its Smart Back to School application platform, added robust, data-driven digital capabilities for self-health assessments, virus test scheduling and reporting, campus monitoring and virus tracking analytics. The sum of those capabilities delivered the end-to-end solution they sought.
"Within two weeks of bringing the solution online, we were able to do a complete test of every student and employee who was living, learning and working on campus," says Souder Hodge. "We were able to safely reopen our residence halls and return our student athletes back to practice and competition. Our positivity rate dropped from over 20% in the fall semester to below 1% within a month and a half of beginning the partnership with NTT DATA and Spartan Medical."
Rapid testing yields rapid results
At CSU Pueblo, Spartan Medical administers self-contained, point-of-care qSARS-CoV-2 Antigen Rapid tests. Those tests deliver highly reliable and accurate results in 15 minutes. Importantly, they can be used in any location since they do not require a reader or lab equipment for test processing. If a rapid test indicates a positive result, a confirmatory Real-Time Polymerase Chain Reaction (RT-PCR) test sample is collected and submitted to a CLIA laboratory for processing. Both Antigen and RT-PCR test results are linked to the same individual using NTT DATA's technology platform.
Prior to rolling out Spartan Medical's testing program, CSU Pueblo was able to perform 1,300 COVID-19 tests over an academic quarter. Using Spartan Medical's tests, in conjunction with the online scheduling capabilities of the NTT DATA Smart Back to School platform, CSU Pueblo scaled and expanded its virus testing by 10 times, performing approximately 1,000 new tests per week.
Advanced curriculum for reopening
A key component of NTT DATA's Pandemic Response Portfolio is the Accelerate Smart platform, offering a wide range of technologies designed to help communities safely return. Smart Back to School gives CSU Pueblo an online platform to sustainably manage and track all COVID-19 related activity and data in one place:
Each week, CSU Pueblo students use the platform to book a COVID-19 test with the Spartan Medical team at an on-campus test collection site.
If a test result is positive, the CSU Pueblo COVID-19 team is alerted via a secure dashboard and immediately leads contact tracing of any students or staff that may have been exposed.
All on-campus individuals complete a daily health self-assessment through the platform. An algorithm powered knowledge base of COVID-19 symptoms queries users for symptoms of the illness and refers them for testing when indicated. All health data is compliant with HIPAA privacy mandates.
Additionally, the daily self-assessment app issues a green, yellow or red QR code — a "health indicator" — that the user displays at campus wide checkpoints for access to facilities.
Using Amazon QuickSight, a powerful business intelligence tool, campus officials can see health assessments and daily COVID-19 test results and trends broken down by demographic data such as athletic team affiliations and residence halls to prevent outbreaks within these groups.
The responsive web tool is hosted on Amazon Web Services to further ensure its performance, scalability and HIPAA compliance.
Back-to-school success
The disruption brought by the COVID-19 pandemic persists but collegiate life at CSU Pueblo is returning to normal. Reflecting on their immense progress in bringing students, faculty and staff back to campus safely, Souder Hodge says, "It's really exciting to be back on campus right now. There are cars in the parking lot and students moving about campus."
Souder Hodge continues, "Campus life is such a powerful and incredibly important experience for our students. With the success of our testing program, our baseball team has returned to the field with fans in the stands cheering them on. The highlight of my career was when I tweeted a photo from a recent game and one of our baseball players tweeted back at me and said, 'Thank you for taking care of our campus and for doing everything you're doing to bring us back.'"
Founded in 1933, Colorado State University Pueblo is a public university in Pueblo, Colorado. It is a member of the Colorado State University System and a Hispanic-Serving Institution (HSI).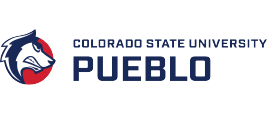 Headquarters
United States