Spin Off to Success with Digital Transformation
As part of a divestiture agreement with Trinity Industries, Arcosa, a leading provider of infrastructure-related products and solutions, needed to separate its key applications and data while deploying a new infrastructure – against an aggressive deadline.
Arcosa worked with NTT DATA to manage an IT separation effort that included application management and a complete hybrid infrastructure deployment, delivered on time and on budget, with enhanced functionality and performance.

The entertainment industry does it all the time: "The Daily Show" spun off "The Colbert Report". "Grey's Anatomy" spun off "Station 19". Beyond entertainment, spin-offs are an age-old way to carve new business value out of a successful venture — it happens across industries, from airline and automotive to construction and energy.
For Trinity Industries, a leading manufacturing company of industrial products and services, a spin-off was the perfect strategic move. Trinity elected to separate its infrastructure products and solutions business from other business lines and spin off a stand-alone company, Arcosa Inc.
Separation anxiety
The Trinity and Arcosa teams were well aware that speed matters when it comes to separations. The longer separations take to execute, the higher the risk of strategic distractions, talent departures and potential changes in shareholder reaction. "The faster that we could separate, the faster that our shareholders would realize the benefits of the separation," says Scott Beasley, Arcosa's Chief Financial Officer. "Arcosa was set up with the portfolio, management team, and financial capacity to grow in attractive infrastructure markets, but we had to complete the spin-off before we could fully focus on our new growth strategy."
As part of the divestiture agreement, Arcosa had to separate its data, finances, and operational information systems from Trinity with minimal business disruption during the transition. Arcosa entered into a Transition Service Agreement (TSA) with Trinity, stipulating payment to Trinity for ongoing IT services until Arcosa could prove full independence.
Bob Rosen, Arcosa's CIO, headed up the task. "We wanted to quickly carve out IT to expedite the separation and minimize our payments under the TSA, but we also wanted to modernize our IT infrastructure at the same time. There was a lot of pressure on our team," remembers Rosen. "We had to literally stand up all the underlying infrastructure from nothing. To say it was a daunting challenge is putting it mildly."
Partnership that builds the future
With limited IT staff facing an aggressive timeframe and ongoing TSA fees, Arcosa needed a partner to help them move swiftly, so they engaged NTT DATA to deliver a complete carve out and Hybrid Infrastructure solution as well as Application Management services after the separation.
"Trinity had a great relationship with NTT DATA, and I worked with their managed services for Trinity's Oracle and PeopleSoft HR platforms, Hyperion Reporting and Dell's OSB Enterprise Integration platform," says Rosen. "One big benefit of partnering with NTT DATA is its depth of understanding about the manufacturing industry. There are unique attributes to every aspect of our business that inform how solutions are crafted and effectively deployed in our environment. I was confident NTT DATA was the best partner, because they understand these nuances and deliver exactly what we need."
The IT aggregate
Arcosa and NTT DATA began with a painstaking analysis of the complex Trinity/Arcosa IT landscape that spanned:
Over 350 applications— including Oracle ESP, Infor BPCS, Autodesk, Salesforce and SharePoint — representing all business functions
30 key databases
Two data stores totaling more than 30TB of data
360 file shares and home folders
In addition, there were 495 interfaces to rebuild and replicate. It took several months to identify, separate and prepare the migration of the applications and data Arcosa would need as a standalone entity.
Separates infrastructure in six months, enabling complete separation ahead of schedule
Migrates 91 core applications, 30 databases and 30TB of data
Rebuilds and replicates 495 interfaces
Creates a new hybrid infrastructure
Ensures minimal business disruption on separation
Hits overall budget and prevents cost overruns that would have occurred if tight deadlines had not been met
Concrete steps to modernization
"One of the unique opportunities with this separation was discovering the assets we really needed, and then deploying modernized infrastructure capabilities to support them," says Rosen.
While separating the Trinity and Arcosa data stores and culling the application stack to an essential 91 day one applications, NTT DATA stood up infrastructure in a dedicated data center. That infrastructure included servers, storage, networking, voice and telephony, as well as service management, help desk and end-user support.
Many of Arcosa's web applications are hosted on Microsoft's Azure cloud platform. Arcosa turned over management of those environments to NTT DATA's Azure team, freeing up Arcosa staff to pursue other innovation strategies.
Rosen says, "Working with NTT DATA, we road mapped and built a modernized hybrid cloud infrastructure to support our applications, data and services, and tested it extensively. We achieved that in six months, ahead of schedule and under budget. Then it was time to 'pull the switch'."
Cutting the cord
The moment of truth arrived: the day of the IT cut over to the new Arcosa systems. It was a seamless transition with no issues. "That day we all felt like the old Maytag repairman," Rosen says. "We waited for calls, tickets, hair on fire, things not going right, but things ran smoothly. It was an incredible feat, and together with NTT DATA and Trinity IT, we pulled it off amazingly well."
But there were also some powerful, unanticipated benefits of the digital transformation. "When COVID hit, the robustness of the infrastructure that NTT DATA designed allowed us to seamlessly pivot to having our people work remotely with no hiccups whatsoever," says Rosen. "That's a testament to NTT DATA's vision and capabilities."
Crushing it
Looking forward, Rosen is evaluating other avenues to transform Arcosa's operations. "We're in discussion with NTT DATA on several fronts," says Rosen, "including migrating numerous legacy ERP systems to newer platforms and increasing our information security capabilities. We're also considering incorporating machine learning, robotic process automation and Internet of Things capabilities to process improvements within Arcosa IT and on the shop floor."
"Looking back, it's incredible what we've accomplished," Rosen says. "NTT DATA was amazing — they enabled us to achieve the carve out and optimize systems along the way. But what I'm most proud of, beyond the short timeframe in which the carve out was executed, is the precision and success of forklifting a complex environment with no incidents on day one. The results were outstanding, and our systems continue to run very, very well with room to scale as needed."
Arcosa separates its complex infrastructure and business applications from parent company in less than six months.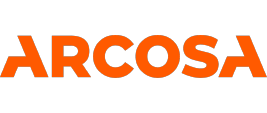 Headquarters
United States