American Credit Union Smashes Silos With ServiceNow ITBM
A U.S.-based credit union, with a proud culture of unwavering commitment to its members and employees, sought to drive the innovation and agility needed respond to changing expectations.
It began cultivating a cohesive, well-structured digital footprint and implementing ServiceNow's ITBM solution to break down siloes and drive a winning cross-functional strategy for the long term.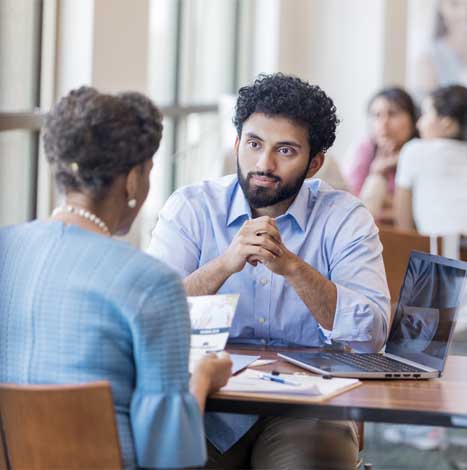 Customers are no longer comparing banks to other banks. They're comparing banks to every other service they use – from Amazon to Uber. Financial organizations that can't match the speed and ease of use of these top players will inevitably fall behind.
And industry leaders know that digitally transforming to enable seamless collaboration from the front to the back office is the key to driving a stellar customer experience.
A large credit union, shackled by silos, knew it had to address this new reality. Three distinct areas that handled project management operated semi-independently and used their own systems and processes. This meant the organization lacked true, enterprise-wide visibility, leaving customers dissatisfied when problem resolution required the help of multiple departments.
Moreover, internal stakeholders lacked the visibility necessary to monitor demand for products and services within IT. They also had no system of record to track ideas, leaving employees in the dark once a submission was made.
Aligning the entire organization on the same platform would streamline their processes, reduce entropy and provide the enterprise-wide visibility needed to accurately forecast demand and allow staff to work more efficiently for the good of the customer.
Optimizes and streamlines demand approval flows and assessment rules to improve operational health, project prioritization and process and planning activities
Transforms and improves people and process functions
Allows IT management and staff to work more efficiently
ServiceNow: One platform to bring together the entire organization
The credit union sought a platform that could offer the functionality to serve as its enterprise backbone. ServiceNow's unique ability to connect and streamline siloed business processes and provide accurate reporting made the platform a no-brainer for the organization.
The business had used NTT DATA as its trusted ServiceNow partner since the beginning of its digital transformation journey, starting with an advisory project that evaluated the current operating state and solidified goals.
Once a roadmap was clearly defined and a foundational ITSM implementation was successfully completed, the company established a strong foundation for future platform expansion. Next, it set its sights on drastically improving how it functioned from a people and process point of view. The solution was ServiceNow ITBM – which would cover:
Idea and demand management
PPM
Timecard management
Resource management
Labor capitalization
Multiple integrations
Custom reports
Data migration
The teams started with a series of workshops and training that helped to establish ownership and secure buy-in from their various departments. The participation of their wider user base was crucial, with a few key players at the credit union stepping into the role of subject matter expert who can now manage and maintain the platform moving forward.
Looking to the future
The business has successfully overcome the critical challenge of disjointed processes by centralizing and streamlining demand approvals within ServiceNow ITBM.
It now has a defined process that automates manual steps (like email) and provides a clearly defined chain of communication. The organization can assign tasks directly, bypassing the involvement of multiple other parties. It also can assess, track, manage, and accurately forecast demand for products and services moving forward.
Unlike other solutions, ServiceNow provides a single system of record, allowing data and processes to be shared across all ServiceNow applications. The footprint now spans more than one department, meaning it is well on its way to breaking down silos and enabling true top-down visibility. And additional project management organizations can leverage the framework.
Recognizing that meaningful digital transformation is not a one-and-done process, the credit union is hard at work navigating the rest of their strategic roadmap, with GRC, SecOps, and HRSD next on the docket.
A credit union implemented a ServiceNow ITBM solution to streamline digital processes and create a better employee and customer experience.
Industry
Banking and Financial Services
Headquarters
United States