The NextGen Link – Developing Elite ServiceNow Consultants Through Our Partnership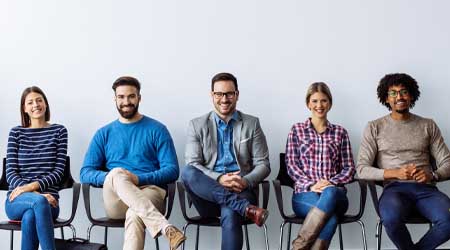 The ServiceNow ecosystem now numbers more than six thousand customers and counting. This stellar growth has created enormous demand for technical consultants to architect, integrate and implement the ServiceNow platform. As an Elite Partner, we've witnessed this need for integrated services first-hand. We constantly need talented technicians who can help our customers with their digital transformation through ServiceNow. These careers can span the hottest areas in tech, including UX design, Artificial Intelligence, HR tech, and cybersecurity.
For several years, Acorio, an NTT DATA company, has run training camps called The Academy to help consultants transition into the ServiceNow ecosystem and advance their careers rapidly. The program has been an enormous success — with in-person workshops in Boston teaching core technical skills, consulting best practices, and running project simulations. Beyond The Academy, The Accelerate program takes training a step further to uplevel advisory skills, exposing consultants to the breadth of our organization and the ServiceNow ecosystem. The Academy and Accelerate programs have been very popular, launching many of our best team members on rocket-ship-like career trajectories.
But the adoption of ServiceNow has been so rapid that our talent programs have struggled to meet demand. Recognizing this trend across its partners, ServiceNow has recently launched the NextGen Professionals Program. This training scheme is designed to help students, youth, veterans, and those looking for a career change to build foundational skills in the ServiceNow environment.
The NextGen Professionals Program is intense — just eight to twelve weeks from start to finish. The idea is to equip trainees with the technical skills and certifications they need to get a full-time role in the ServiceNow ecosystem. Ultimately, the candidates get to work with an employment partner like NTT DATA to secure a position.
However, there's far more to being a ServiceNow consultant than familiarity with the platform. That's why we've launched another new program called Link, a follow-on training program to NextGen that teaches the skills central to consulting, including personal effectiveness, decision-making, communication, project management and implementation methodologies.
We also help graduates complete their ServiceNow certifications. By completing this six-week program, candidates will be ready to start on their first client project. A trainee can go from knowing nothing about ServiceNow through the NextGen and Link programs to being a certified consultant working directly with clients in 14 – 18 weeks. Talk about a rapid career change!
Our Link program pairs each candidate with a mentor. Not only does this expose them to our leadership team and help them build relationships in other practices, but it also helps the trainees understand the breadth of the ServiceNow platform. Most start in ITSM, but that's not necessarily where they'll end up — perhaps ITAM, HR tech, or governance will spark their interest. They also get to explore first-hand what it takes to succeed in digital transformation consulting. Now that Acorio is part of NTT DATA, the career options are almost limitless.
The first cohort of NextGen Professionals graduated this summer and have just wrapped up their Link program. As an employment partner, we couldn't have been more impressed! Eight of the 35 graduates we spoke to were a perfect fit for Link — and all but one completed the program. This group came from various backgrounds, including military veterans and teaching. Now they are hands-on with clients as Technical Consultants. It's the start of long careers with the ServiceNow platform— and NTT DATA if they choose our company. Already one of the team has expressed an interest in pursuing more UX work, while another is looking at doing more integration work.
The combination of NextGen and Link has been a win-win-win. ServiceNow has grown the talent pool to help keep customers happy; we at NTT DATA have seven bright new Technical Consultants; the candidates have up-leveled their skills into an exciting and rewarding career path. One of the graduates from the program, Celeste Lemus, had this to say:
"Coming from ServiceNow's NextGen program, I was afraid I didn't have the skills necessary to take on real clients. The Link program prepared me for this. I was able to extend my knowledge from NextGen while also learning more about consulting and communication. Now, I am confident to take on more projects and work with clients in my day-to-day activities. I recommend this program to anyone who wants to get into consulting."
So, what's next? ServiceNow runs the NextGen Professional Program quarterly for those interested in a change. We'll follow up with a new cohort at Link for those who want to pursue a career in consulting. We plan to roll out Link to Europe in 2023 and potentially to India after that. We'll also be refining the course curriculum based on the feedback from our initial graduates while developing a new course similar to Accelerate to take their skills even further.
For those looking to break into ServiceNow, why not check out the NextGen Professional Program itself? Just think, you could work with a major organization in three months to help their digital transformation.