"The Newer Deal": Retaining Talent During the Great Resignation From the Eyes of a Young Professional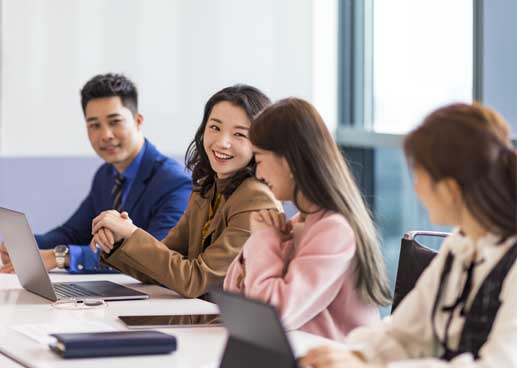 The pandemic has brought forth unprecedented times, and with new challenges working from home, employee well-being is suffering. According to a poll taken during the beginning of the pandemic, 69% of workers experienced burnout symptoms while working from home during COVID-19. As many news outlets have revealed, burnout is why more than half of millennials quit their job during the Great Resignation. Just as President Franklin D. Roosevelt helped Americans survive the Great Depression by outlining The New Deal, this article aims to provide the framework for what burnt-out employees want a company to focus on for their well-being initiatives.
The "newer deal" consists of employer-sponsored, employee-driven programs that focus on the 3 Cs: Culture, Care, and Connectedness. Companies that invest in their workforce by focusing on the 3 Cs will see employee turnover rates fall, gross financial benefits, improved productivity, and healthier, dedicated, and more engaged employees.
Well-being must be embedded in the company culture
Employees should feel like well-being is part of their company's DNA. Burnt out employees are looking for companies who boast that well-being is a significant pillar of the company and have open discussions about it rather than neglect their employees' struggle. When modeled by leaders, fostered by managers, and adopted by employees, a culture of well-being can help make teams stronger, healthier, and more productive.
Fostering connections must be a priority
Young professionals crave a company that gives them purpose and recognizes the meaningful work they accomplish. They want to work for companies they feel connected to and alongside a network of united peers. Prioritizing the feeling of connectedness at work is essential for keeping your employees around because when people feel connected and motivated by coworkers, they are much less likely to leave.
Employees need to know you care
Benefits, resources, policies, and programs must reflect the importance of well-being and provide options for employees to manage workplace stress. The next generation of well-being programs should focus on mental health programs that promote wellness and allow the employee time and space to regenerate. Further, employees are looking for their employers to support their personal growth and learning. A survey from LinkedIn found that if companies invested in employees' personal growth and learning, employees would stay longer. Investing in employee development shows the employee that you care about their growth and contributions to the company.
The "first 100 days plan" to retain top talent starts with the 3 Cs
To create a culture of well-being, start by defining what well-being means to the organization and how it fits into the company values and then vocalize it throughout the company. When a culture of well-being is demonstrated from leadership to managers to employees, it creates a culture of trust, freedom, and flexibility, all of the next generation's values. An emerging practice more companies are adopting is an internal mobility program. Having a company framework that supports employees' journey throughout their career will prevent them from seeking opportunities elsewhere.
Foster connectedness by encouraging peer-to-peer recognition during meetings or through a digital recognition tool. Simple acts such as recognizing a coworker for their hard work or enthusiasm show them that their work is impactful and appreciated. To allow employees to feel more connected to leadership, frequent town halls or Q&A seminars can make employees feel more connected to the company's initiatives even when they are not directly involved. As for care, change how the company approaches benefits to allow employees to drive their own care. One way to do this is by allowing employees to use sick time preemptively as well-being time off. Furthermore, a survey by CultureAmp revealed that learning and development programs are more important to employees than salary, so investing in the proper learning tools is essential to retaining talent.
The Great Resignation brings great opportunity
Companies that focus on workplace well-being provide an environment that enables employees to thrive by ensuring workers are safe, healthy, satisfied, and engaged. The talent pool during the great resignation is more extensive than ever. It is the best time to take advantage of attractive talent seeking a company that prioritizes their well-being. The opportunity is ripe for improving company DNA in unprecedented times like these. Employers that take advantage of this opportunity sooner rather than later will be far more attractive to current and future employees.