Intentional Onboarding: 7 Steps to Success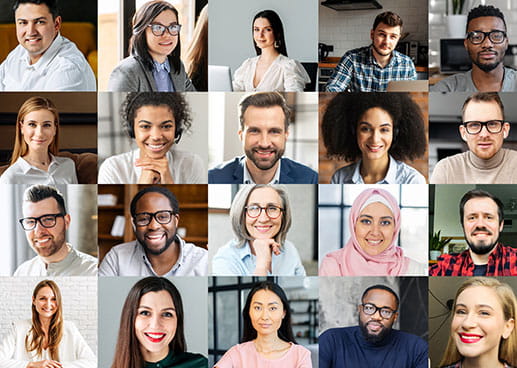 Transitioning to working with a new group of people can be as challenging as making new friends on the playground. Whether you're shifting your team from one Managed Services vendor to another or outsourcing for the first time, you must treat the transition as an onboarding exercise to ensure that the needs of your employees and partners are met. A successful transition depends on adoption and alignment, encouraging the collective to share the same priorities and goals. In the blog, "The Ultimate Guide to Organizational Change Management (OCM)," SMARP, a leading employee communications and advocacy platform, states that 62% of employees don't like leaving their comfort zone. Organizations can take seven essential steps to better onboard teams to a new Managed Services environment.
1. Communicate early. Introducing new cultures and learning complementary ways of working will require preparation. Start by appointing a visible sponsor and delivering a consistent communication plan. Sponsors should address the following questions when announcing managed services to employees:
Who is coming on board?
When are they joining us, and for how long?
Why are they joining, and what are they here to do?
What do I need to do?
How does this impact me?
Answering these questions will help organizations avoid unspoken assumptions that teams or partners hold. Kathryn Bowen, Manager in the Workforce Readiness Consulting practice at NTT DATA Services, sums up the benefits of communicating correctly in her article, "Unspoken Assumptions — How Do You Overcome the Gravitational Pull of Assumptions in Your Organization To Enact Real Change?" Kathryn says, "When employees are fully engaged, they work harder and smarter in ways that drive results, helping your business realize its full potential." Do not stop communicating with your team throughout the process and continued efforts. Continue communication and transparency with employees at every level of the organization to foster a cohesive and united team.
2. Be honest and transparent. According to research by SMARP, only 36% of employees say their employers were honest about the changes employees would face. Sponsors and leaders need to be open and proactively measure the impact that onboarding Managed Services are having on your team. Leadership should leverage an open-door policy and solicit candid feedback. Hosting one-on-one sessions and providing more focused attention to employees emphasizes support and provides soft indicators of employee satisfaction, retention, and attrition.
3. Embrace the new opportunities that changes will provide to your current teammates. Include your team in the change process and give them ways to be involved and empowered. Opportunities for leadership, training, mentorship and guidance arise in times of onboarding — use this time to help your employees developmentally and give them responsibility. Highlighting opportunities allows teams to grow and enables team members to feel more invested in the organization's overall success.
4. Create a standardized onboarding process. Harvard Business Review states in their blog, "To Retain New Hires, Spend More Time Onboarding Them," organizations with a repeatable process experience 62% greater new hire productivity, along with 50% greater new hire retention. Since onboarding is the first interaction your new vendor will have with your organization, the process should be defined and painless. Develop a clear and concise plan for onboarding with activities, objectives, outcomes, and expected duration.
5. Set expectations and be clear about the actions required of each individual as they join the organization. Checklists are great tools to ensure that all activities are conducted in the appropriate amount of time. Calendars provide routines and key dates to help drive the predetermined onboarding goals.
6. Provide a variety of resources to accommodate pace and learning styles. You can group different learning styles into five categories: visual, aural, verbal, physical and logical. Consider developing resources to align with your team's unique learning styles. Consider video tutorials for visual and aural learners, quick reference guides for the physical- and logical-minded, or video calls to review material for the verbal and auditory learners. According to SMARP, two out of five employees ignore HR emails; therefore, providing different resources other than "just an email" will help engage your team and enhance the onboarding experience.
7. Apply the fun factor and implement engagement routines to build a culture of comradery and teamwork. Celebrate birthdays, provide reward and recognition, share routine progress and health of the current objective(s), and play games. Bringing the team together on a consistent basis creates a greater sense of unity.
NTT DATA and its Workforce Readiness Consulting practice can help you thrive at workforce change. Unfortunately, 80% of transformation projects fail due to poor user adoption. Without sustained commitment from your employees to adopt new digital tools, processes, or behavior, your organization will not fully realize the benefits of change initiatives. Our two-hour complimentary Driving Adoption Workshop helps identify your change adoption challenges and prioritize risks.
The rapidly changing workforce underscores the need for human-centric, digital-forward solutions for organizations in all industries. Our Workforce Readiness Consulting practice helps drive organizational success with future-focused talent and change strategies.
Learn more about how we help our clients thrive at the human side of business.