Capture New Sources of Value With Next-Generation Subscription Management Solutions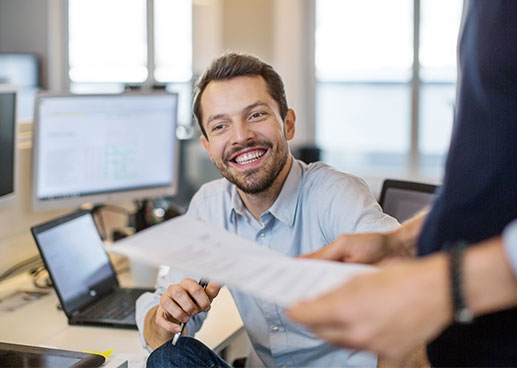 Companies have increasingly embraced the as-a-service subscription model. The growing popularity of as-a-service quickly replaces the product mindset and attracts newer customer acquisition channels, making flexible billing solutions a business imperative. Direct-to-consumer companies, retailers and manufacturers have deployed — or are experimenting with — subscription models.
However, this convenience model is not bereft of challenges. Traditional accounting software fails to handle the large volume of transactions of pay-per-use services, such as Amazon or Netflix, as thousands of customers are billed by the minute on these platforms. The key challenges enterprises face include poor customer experiences due to error-prone billing, expensive revenue collections, inflexible billing management tools unable to support new subscription services, leaking revenue, etc.
A need for a modern subscription management solution
Billing is a crucial phase in the subscription lifecycle governed by an optimal number of payment methods used to acquire customers for any service or product. The key is to attract customers with different preferences, like usage-based billing, recurring charges, discounts, tiered options, and virtual currencies. Customers do not want to swap their billing platforms frequently. Hence, a good user experience requires a highly scalable solution that supports global currencies, global taxes, and more than 90 traditional and alternative payment methods, including national credit cards and digital wallets such as PayPal, Apple Pay, and Amazon Pay. The billing solution should infuse necessary subscription intelligence such that enterprises can meet their bottom-line success to accommodate such an extensive network of merchant accounts.
To alleviate some of these recurring issues, enterprises need modern billing and pricing mechanisms to keep them flexible towards diverse billing scenarios and, most importantly, remain competitive. Let us explore some of the features that a pricing and revenue management solution should ideally have:
Ability to implement the entire quote-to-cash process for high-volume, subscription-based services
Flexible pricing options with price calculation functionality
A system to manage customer entitlements throughout the contract lifecycle
Real-time dashboards to visualize gross revenue and net profit
Seamless integration with existing ERP and CRM systems
Multi-modal pricing management, including one-time, recurring, and usage-based
The ability to manage disputes, credits, and collections
Customized billing
Transparency in order distribution
A provision to view bills and make payments via a webpage
Next-generation SAP solutions: concept to transformation
For high-volume consumption businesses, the back-end business software (CRM & ERP) is often not designed to answer the organization's challenges of monetizing new services. Also, it is hard for organizations to transition from one accounting software to another as the volume of transactions is vast, and they cannot afford time-consuming migrations or system integrations in a low-margin environment. Here is a quick guide that will help businesses set a plan for implementing a more suitable billing and invoicing solution for their organizations.
Finalize overall business and customer experience objectives upfront.
Find loopholes in your current quote-to-cash process. Focus on customer experience and business goals when performing a fit-gap analysis to determine the functional and technical requirements.
Select a subscription management solution that supports current and future customer interaction channels, offers modern cloud architecture and requires minimal integration efforts.
Set up a team of product, technology, and domain experts who have the necessary expertise to implement the chosen platform and technology. If finding in-house expertise is a challenge, consider engaging a partner who has industry and domain expertise to help you.
NTT DATA helped a large American distributor of hi-tech products automate their vendor invoicing process by implementing SAP BRIM (Billing and Revenue Management) solution. Our solution simplified their usage-based billing and subscription management and reduced revenue leakage by 80%.
Learn how to maximize your customer lifetime value by adopting subscription and outcome-based models.