Low-Code/No-Code Applications Are Delivering Digital Transformation to an Array of Industries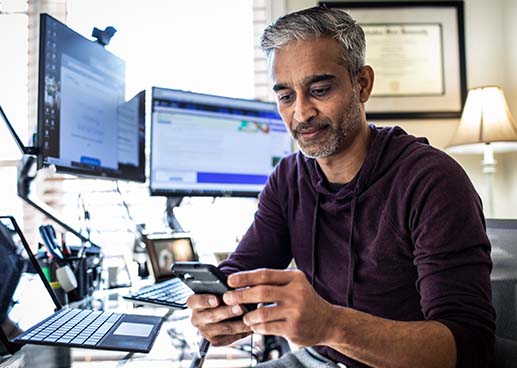 It's not hard to find stories about how low-code/no-code applications have helped manufacturing companies address the sundry supply chain challenges they faced once the COVID-19 pandemic spread worldwide. Those that had embraced digital transformation and the need for enterprise agility were able to shift from heavy reliance on certain suppliers more efficiently, address the new norm and the change in buying behaviors, and the need to deliver a better customer experience.
Manufacturing aside, it's no surprise that all industries are benefiting from low-code/no-code application development. Whether used for customer-facing or internal applications designed to handle time-consuming, repetitive tasks and processes, all industries are getting on board to enjoy:
Speed
At the top of the list of low-code/no-code benefits are their ability to deliver applications and software in a fraction of the time it takes using traditional methods. With pre-built interfaces, drag-and-drop features and easy-to-implement APIs, enterprises can spin up full-stack applications in days rather than months.
Organizations are accelerating both traditional software development projects and customizations to complex commercial packaged software. They find it faster and much easier to build commercial software customization outside of the lengthy implementation and upgrade cycles of packaged software.
Agility
Nimbleness is a goal for any business, and low-code/no-code application development provides the needed agility to gain a competitive edge. The past year has brought into focus how important it is to pivot to quickly meet changing and evolving customer needs. For instance, organizations rapidly developed applications in days and brought them to customers to address the many challenges brought about by the COVID-19 pandemic.
Innovation
By taking care of repetitive, time-consuming tasks associated with traditional software development, professionals within and outside IT can focus on creating innovative applications that digitally transform their organization. They can quickly get prototypes and MVPs in the hands of real customers and users to continuously experience and innovate.
Enhanced customer experience
Low-code/no-code application platforms provide tools and templates that allow users to address changing customer needs and offer them multiple types and levels of interactions quickly. The platforms enable technical business resources to improve the customer experience (CX) by automating manual business processes. In addition, it enhances CX by providing a modern web and mobile user experience, abstracting fragmented business processes and numerous disparate legacy systems.
Development efficiency
Experienced full-stack developers are scarce and expensive resources. Low-code/no-code application platforms enable less experienced developers to be more productive. They also allow business resources, who best understand the business domain and needs, to participate in the development or more quickly see the product and its features. This collaboration accelerates the time it takes for business SMEs and product owners to communicate requirements to developers and reduces the everyday occurrences of developers interpreting user stories differently than the business. Thus, the applications are released faster with the most critical features that the users need.
Low-code/no-code — great for internal customers, as well
Every industry can share a seemingly limitless number of examples of how low-code/no-code application development helps them accelerate the digital transformation journey. Along with creating external-facing applications to serve customers better, organizations are streamlining processes to onboard new employees, safely extract, store and handle volumes of data through automation, and replace cumbersome, back-office processes with simple, intuitive applications.

One of the many benefits of using low-code/no-code application development is that personnel and subject matter experts can create apps that are more intimately linked to the solution needed. It enhances time to value by eliminating poor translations, resulting in deliverables that meet user requirements and other needed criteria.
Marketing departments standardize tasks through the creation of low-code applications to streamline processes and automate tasks. Through customizable dashboards, marketing teams and those from external departments can quickly review project status and timelines.
Finance departments automate and streamline processes to pull accurate numbers faster, whether related to revenue, earnings, margins, expenses, or payroll.
Human resources departments optimize recruitment through low-code applications, ensuring resumes are reviewed promptly, repetitive tasks are handled and completed, and automated communications are delivered to applicants.
Purchasing departments accelerate productivity with low-code applications to get approvals and procure materials on time and without the hassles of legacy systems. Workflows can be created to automate and expedite required steps to ensure that orders are placed on time, and deliverables arrive when needed.
Sales departments use low-code applications that integrate with CRMs to track productivity and monitor sales funnels of individuals, teams, and sales regions.
Industries benefit from low-code/no-code application development
While the following isn't a comprehensive list of the many industries currently taking advantage of low-code/no-code application development, here are a few enjoying the speed, agility, innovation, and superior customer experience it provides.
Financial Services — When clients rely on you to protect and grow their assets, delivering a superior customer experience is paramount. Many banks and financial institutions have created robust mobile apps for their customers to provide real-time information and deliver creative, alternate solutions for faster engagements. For internal customers, financial services firms and banking institutions have turned to low-code/no-code application development to handle and automate workflows to perform critical tasks so professionals can spend more time concentrating on servicing customers.
Education — Educational institutions turn to low-code/no-code applications to better handle course registrations, significantly reducing administration times and removing manual, error-prone tasks. Organizations providing CE credits or government-mandated certifications use low-code/no-code platforms to create applications that automate and handle reporting to governing bodies and agencies.
Transportation — Travelers and commuters benefit from low-code/no-code applications that allow them to determine which trains or buses can accommodate them immediately. Creating the same application with traditional methods would have taken months. Now, transportation companies can develop them in days.
Government — Many state and local governments rely on low-code/no-code platforms to create efficiencies through automation to address time-consuming compliance mandates. With hundreds of departments, communication and collaboration are critically important when keeping the public safe and well informed.
Retail — Low-code/no-code applications have become an integral way for retailers to handle time-consuming, behind-the-scenes processes and customer-facing solutions. Many are using them to manage complex inventory processes and create workflows, ultimately freeing up time to focus on product development, the creation of innovative solutions and, most importantly, the customer.
Healthcare — Low-code/no-code applications help healthcare organizations better focus on delivering optimal patient experiences. The applications have turned back-office, labor-intensive spreadsheet tasks into automated workflows. Scheduling headaches created by the COVID-19 pandemic were quickly addressed with applications that addressed customers' "new norm" and an industry that changed overnight.
With many options to choose from and a lot riding on your ability to incorporate low-code/no-code application development successfully, it's important to turn to application experts like those at NTT DATA