Four Elements of The Change Management Journey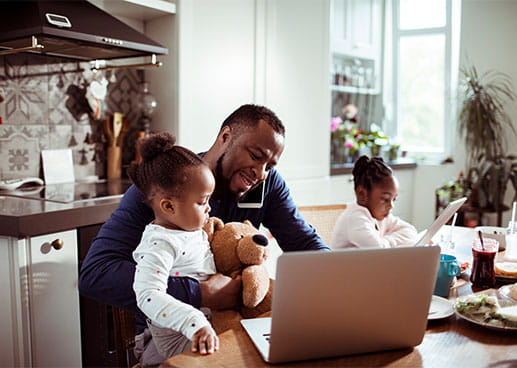 Change is inevitable. Since March 2020, we have experienced so much change that most of us are raising our flags. Many of us are overwhelmed, but there is a gift hidden in the challenges we have been facing. Despite the heavy fallout from the upheaval that continues to impact our world, we are finding an opportunity to rise stronger than before. The question is, how can we adapt to constant change and navigate unprecedented times?
Change means to make someone or something different and may refer to replacing something of the same kind with something newer or better. Management is defined as the process of dealing with or controlling things or people. We can define Change Management as "To alter, modify or replace something with something newer or better in a controlled environment."
One way to approach managing the fluidity of change is through a structured process. PROSCI identifies different levels of change management including, individual, organizational, and enterprise. Since March 2020, we have experienced all three levels of change management at work and home.
On an individual level, many of us went from traveling consistently to staying home or visiting an office every day to working remotely. In my house, we went from having three children in elementary school, two parents working in an office, and two dogs enjoying a quiet day in a calm house, to three children at home completing virtual school, two parents working full-time at home, and two stressed-out dogs adjusting to a noisy and bustling environment. Our world was rocked overnight. Even as a change practitioner, I struggled to manage the changes and make change comfortable for everyone. IT WAS HARD.
On an organizational and enterprise level, the teams I worked with closely went from in-person meetings and after-work happy hours to Microsoft Teams meetings and virtual happy hours. Many coworkers struggled with the abrupt change to working remotely, sometimes alone in their home, while families like mine struggled with a lack of privacy and constant interruption. After working from home, companies are starting to revisit whether it's time for employees to return to the office. Some decided to move forward months ago, while others have opted to allow employees to work remotely permanently. There are as many factors to consider as companies face this decision. These are unprecedented times, and there is no right or wrong solution.
LinkedIn has become one of the most prominent Silicon Valley-based companies to tell its employees to work remotely permanently. In contrast, Apple has laid out a rigid return to work plan that will require all employees to come into the office on the same three days each week. No one solution will make every employee happy. The bottom line is, CHANGE is HARD.
Numerous employees are dissatisfied with their new work environment and choose to leave their organizations; companies must be prepared to respond. In a recent blog post, Kim Curley, VP of NTT DATA Workforce Readiness Services, asked The Future of the Workforce is Here. Are You Ready? Kim investigates organizational culture and suggests that while corporate culture is a beast built from the ground up by individuals and their actions, it's made possible by the decisions formulated at the top of the house. To successfully move companies forward in times of significant change, leaders need to support and champion their teams on the Change Management journey and recognize they are creating a new culture.
Change Management goes beyond decisions surrounding remote or hybrid work models. Companies must consider many other factors as we transition into a new way of doing business and employee satisfaction.
In a recent article, McKinsey states, "… employers must confront the broadening disconnect between how they and their employees see the future." On an individual level, we are handling change differently. Some respond to stress by relying on bad habits like procrastination, unhealthy physical behaviors, or letting the fear of the unknown give way to irritability at home and with coworkers. At the same time, many others have responded with a focus on their health and wellbeing — directing their energy into new hobbies, realizing the importance of staying connected, and educating themselves on the impact of their mental state and how they can show up at work and for their families.
How individuals cope with ongoing change will directly result in their work performance, the support they garner from employers, and their decision to stay or relocate. Companies can help teams navigate through ongoing change and the resulting mental, emotional, and physical effects by focusing on the four elements of the Change Management Journey: awareness, understanding, collaboration, and commitment/advocacy.
1. Awareness
Am I ready for this change? Do I know why this change is occurring?
2. Understanding
Do I understand why the change is occurring and how it impacts me? Do I understand the benefits and challenges of the change?
3. Collaboration
Am I willing to collaborate with others for the success of the program or of the change?
4. Commitment / Advocacy
Can I commit to advocating for the change that is going to occur?
If you are considering beginning the journey for your company and leveraging change management principles to effectively establish a new organizational culture and retain your talent, NTT DATA Services' Workforce Readiness Consulting practice helps organizations with a structured approach to Change Management.
Be on the lookout over the next few weeks as a team of Workforce Readiness consultants addresses each element of the Change Management journey from their unique perspectives. This is the first blog in a series of five addressing the four elements of the Change Management journey. What does the future of your workforce look like?
The rapidly changing workforce underscores the need for human-centric, digital-forward solutions for organizations in all industries. Our Workforce Readiness Consulting practice helps drive organizational success with future-focused talent and change strategies. Learn more about how we help our clients thrive at the human side of business.
Read more in this series: