Cloud Backup and Recovery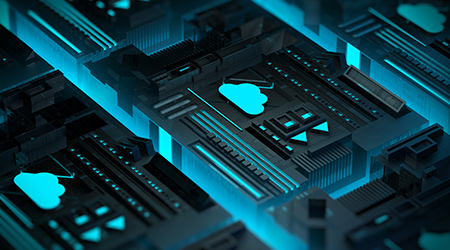 Ensuring that recovery point objectives (RPO) and recovery time objectives (RTO) are met should an outage or other disruption occur is critical to business continuity and customer satisfaction. And it's an area where cloud computing excels due to the higher resiliency of its infrastructure.
Cloud computing
also offers more options to fine-tune back-up and recovery systems, allowing you to balance recovery objectives more effectively with cost.
A new mindset
When starting down a path to cloud backup and recovery, the most important thing to remember is that it is different and therefore requires a different mindset. Unlike traditional backup and recovery, cloud-native backup and recovery is not an infrastructure problem.
Rather, cloud-native backup offers multiple tiers to consider. And each tier offers potentially new services -- such as self-healing -- that didn't previously exist.
First, there is an inherent layer in the cloud that the cloud provider takes care of. For example, if hardware were to fail, the cloud provider simply takes care of it. Moving up the stack, imagine if a single server were to fail in a cloud-native environment. You could simply stand up a new server with the same disk image in a matter of minutes. This truly is a new definition of backup and recovery.
More bang for the buck
Cloud-native allows you to assess your backup and recovery at a more micro level, which is where the real "bang for the buck" is. For example, if an application locks, self-healing can detect and automatically re-cycle the server, ensuring availability without manual intervention. In addition, in the cloud, we have things that allows us to summon hardware via software calls – as opposed to swapping out a failed machine. And cloud's pay for what you use model allows you to secure long-term data storage while only paying for servers should you need to spin them up in a disaster.
Ultimately, if you know your RPO, RTO and uptime goals, cloud-native backup and restore allows you to creatively address them while optimizing for cost. Working the problem backward allows you to examine each tier independently and select an approach and tools for each that best meet your goals. For example, if your uptime goal is 99%, you may be able to meet your goal with a single region and the use of tools like auto-scaling and auto-healing to hit the target.
Ultimately, cloud-native backup and recovery gives you access to many more tools to fine tune and meet your specific needs, allowing you to choose the right solution to meet your goal at every tier, optimizing for cost, uptime, reliability and availability. In addition to achieving the same (or better) outcomes at less cost, cloud-native backup and recovery uses less complicated architecture which decreases your overhead maintenance.
Changing mindsets in action
To give you an example of how the cloud-native backup and recovery mindset differs, consider this client's story. They were moving from a traditional backup and recovery environment to the cloud. And, in doing so, told us, "we have two data centers, so we should have two regions." However, the dual region environment added complexity to stand-up and manage. And it added cloud provider costs as well as over $200,000 in additional licensing fees for tools. Yet, the client's recovery and uptime goals didn't warrant the extra region, overhead and costs.
Ultimately, cloud-native affords organizations the ability to decide that a blanket strategy like this is overkill because the cloud allows you to fine-tune each tier in your system to reach a desired goal at less cost, with less maintenance overhead and less complexity. We encourage organizations to realistically examine their RTO and RPO policies when they move to the cloud to effectively balance business needs with cost.
Need help assessing your recovery objectives and uptime goals for cloud-based business continuity?
Reach out to our team today
.