IDG Research Unveils IT Services Delivery Top Priorities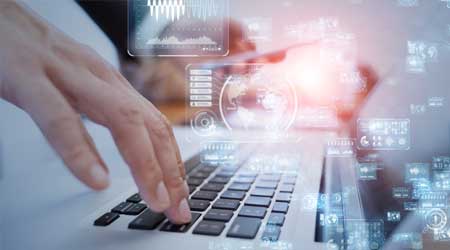 In partnership with IDG research, we recently conducted a survey of 100 IT leaders in companies with 1,000 or more employees to learn more about their digital transformation initiatives in an increasingly vulnerable, uncertain, complex and ambiguous world. The results were simultaneously expected and surprising.

IT excellence is a top pursuit

While the research finds that most IT organizations are focused on the business, what once was a competitive differentiator has become table stakes. According to Aater Suleman, Vice President of Cloud Transformation Services, "The ability of organizations to rapidly innovate and scale is now a business requirement and the emphasis on agility and rapid transformation has only increased in a post-pandemic world."

Given this swift pivot, IDG research finds that organizations are struggling to keep up, citing multiple challenges to optimizing and scaling IT services in pursuit of faster innovation. Specifically, the importance of IT services delivery continues to grow as enterprises realize the need to react to changing customer needs and market expectations with record speed. To create responsive, quality IT services delivery, our survey respondents cite the following areas of focus and improvement:

74% will seek out and inform the business of new services

67% will focus on speeding time to market

61% plan to better scale services to support business objectives


Cloud is a leading strategy
Perhaps not surprising, cloud computing is a leading strategy for organizations to help achieve these goals. Cloud scalability, automation, standardization, security features, and even its ability to provide self-serve options to development, empowers faster innovation and speed to market. By building IT services on top of cloud platforms like AWS, IT can help the business meet its goals with greater agility and reliability – two very important features in a rapidly changing environment!

Yet, to maximize the benefits of cloud infrastructure and cloud-based services delivery, IDG unearthed several priority areas for organizations. Namely, cloud management, cloud security, and infrastructure monitoring are top focus areas for survey respondents.


Make your cloud investment strategic

Reviewing the research, Suleman warns, "Moving into the cloud isn't just about keeping the lights on for a lower price." (This is a sentiment echoed by Derek Magill in his recent article, Cloud Culture Crosses Chasm.) Rather, it's about establishing a platform that will support a broader business strategy. Consider establishing an IT Platform for business agility with:
Automation. Services from cloud platform providers makes it easy to add processes for repeatable tasks. For example, AWS CloudFormation templates can be established for resource deployment, freeing up time for team members to focus on more strategic projects that have greater business impact.


Standardization. Cloud-based automation also benefits organizations with the ability to grow standardization. With a template-based approach to infrastructure configuration, for example, teams can ensure standard builds and are able to manage through infrastructure as code (IaC). This also empowers teams to treat assets as interchangeable components which serves to grow system security.


Scale. Meet rapidly changing customer demand with cloud resources that can automatically scale. Services like Amazon Elastic Compute Cloud (EC2) help IT services auto scale, helping manage budget more effectively while speeding time to market because developers can now test at scale.


Security and compliance. A sound cloud platform can also help you automate system upgrades to make sure that they have the latest patches. In addition, compliance can be automated for continuous compliance. Moreover, when coupled with system configurations that are automatically provisioned, teams can build guardrails that ensure system compliance. When working closely with security and governance teams, IT can build in automation from the start that embraces security and regulatory controls.


With a solid, secure cloud foundation, enterprises can move on to embrace advanced cloud functionality like AI/ML and IoT to further grow intelligence about evolving market and customer needs, thereby unearthing further opportunities for business innovation. In this way, IT can deliver on its goals to further IT excellence in support of the business.
Interested in learning more about IT's goals for the upcoming year? Read the full IDG report here.