Insurers Share 3 Opportunities for the Industry in 2021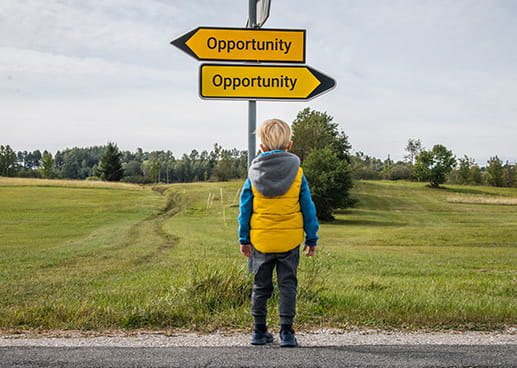 It may come as no surprise to anyone in the insurance industry to hear that the pandemic accelerated digital transformation. But what our recent survey of 100 U.S. insurance leaders has revealed was just how fast that pace has quickened. About half the leaders we surveyed say their transformation projects were sped up by 6–12 months. Just what does this acceleration mean for the industry at large? I recently spoke with two insurance industry leaders about just that.
Bonnie Wasgatt, F&G COO, and Dev Ganguly, Jackson National SVP and CIO, joined me as part of a recent digital insurance webcast to discuss NTT DATA's new research about the state of digital business platforms and core modernization in 2021 and beyond. I will be the first to admit that I am a "glass half full" person. Still, the comments from Bonnie, Dev (and many of the industry leaders we surveyed) reinforce my perspective that the upheaval of the pandemic has allowed all of us to embrace one of the most dynamic times for our industry — especially when it comes to product innovation, customer experience, and access to talent.
Product innovation to attract customers is a top priority
I don't believe that many people will argue against the perspective that the pandemic has changed the way we live for the foreseeable future. We won't all get vaccinated and go back to business as usual. We also won't look at how we take care of ourselves and our families the same way again. These realities translate into a tremendous opportunity for product innovation. Our survey shows that insurers agree: product agility and hyper-personalization are top strategic priorities for insurers in the next 1 – 3 years. But where might they focus that innovation? For life and annuity providers, consumer interest in products that support good health was already starting to build before the pandemic. This interest is an opportunity for carriers to enhance the health components of their life insurance products to meet consumer demand. For commercial P&C providers, how will more innovation help companies protect their customers and themselves from future pandemics?
Customer experience finally gets meat on the bone
Everyone knows that customer experience is a must. None of us need to hear the "Amazon story" one more time. Yet, the pandemic has wedged the digital story into our industry with a force that no change management guru could have ever planned. Almost overnight, independent distribution channels woke up to the reality that if they were going to sell insurance products, they would have to use the digital tools and capabilities that carriers have available for them. As Dev put it, "Adoption is the biggest benefit we've seen come out of this pandemic."
Insurers who were slower to deploy digital tools learned quickly that their slow pace would leave them behind. One respondent to our survey wrote, "A year's worth of digital project deployment was done in three months." There has never been a stronger state of readiness for insurers to push full speed ahead with digital deployment across their process and to integrate with their value chain.
Along with customer experience, the employee experience has become a top priority for insurers. Bonnie underscored this point during our webcast when she described one unexpected benefit of working from home:
"While the barking dog is very annoying and a couple of years ago we would not have allowed that what's more important is we get better coverage, better education, better tooling, and extended well-being for our employees, which in turns extends the absolute best service to our customers."
Access to talent just got a big boost
The broad-scale awakening to the fact that work from home actually works presents a tremendous opportunity for improved productivity, innovation, and revenue as well as for talent acquisition and retention. Insurers no longer have to limit their talent acquisition to geographical centers. They can now hire the best talent available no matter where they sit. They can also provide flexibility to their existing employees to allow them to live where they will have the highest quality of life. Continuing the momentum of work from home will require a focused strategy, but those who embrace it will have a significant advantage in talent.
The critical question is how to enable that talent with a culture that embraces new, agile ways of working. During our webinar, Dev discussed how Jackson National was driving this type of cultural change:
"We have tried to change the old ways of working from departmental to more new ways like agile. What agile means to me is you get a person from distribution, you get a person from marketing, you get a person from service operations and a technologist, all in the room to define what a minimal viable product would look like … and have them own that. Having that team own that product and being responsible for that product … scales the organization at the scale of your associates versus scaling that organization at the scale of your senior management."
I hope nobody takes my optimism the wrong way. The insurance industry is built on optimism — on the very belief that our products can protect families and companies from extreme financial hardship should the worst perils land on their doorsteps. The devastation of this pandemic across the globe has been, and will continue to be, horrific; however, I truly believe the shift in how we all live and work presents a significant opportunity for insurance companies. Companies that are best positioned to drive product innovation, deliver a world-class customer and agent experience, and attract and retain the best talent are companies that will prosper. And insurers must have the right culture, operating model, and digital business platform in place to succeed.
What do you think? What evidence is there to support or refute this position?
Learn more
On-Demand Webinar: Are Digital Business Platforms Still Key to Insurance Modernization?
Find out how NTT DATA can help you modernize your core and distribution systems to accelerate the digital customer experience.