Introducing XLAs: It's All About the Experience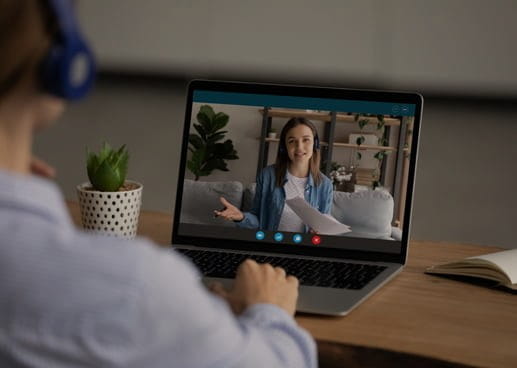 To say technology has changed the way we work would be a massive understatement. Over the last two decades, the digital revolution has thoroughly empowered people to be more informed, mobile, collaborative, and generally more productive. As the de facto owners of workplace technologies, the contributions of IT departments are to thank for much of the progress. But for all the game-changing advancements they've delivered, there's one thing that hasn't changed much at all: the way IT departments measure their effectiveness.
Service-level agreements (SLAs) have been the default method of tracking IT performance for at least 30 years, and they're essentially written the same way they always have been. That's finally starting to change, with an adaptation of SLAs called experience-level agreements (XLAs). This new approach to IT metrics has yet to achieve widespread adoption but is gaining visibility and acceptance among CIOs worldwide, and for a good reason. XLAs are more in tune with the way people work today and more aligned with the modern, digitally enabled organization's goals.
When XLAs are designed and implemented intelligently, they can help the IT department raise its game to a new level and, in turn, unlock heightened employee performance across the enterprise.
XLAs vs. SLAs: What's the difference?
If you've ever taken a flight in first-class, you know that it's much different than flying coach. Everyone ends up in the same destination at the same time, but the first-class experience of plush seating, better food and personalized service leaves passengers far more satisfied with the trip.
Experience is the keyword here. Because, just like service-oriented businesses, corporate IT teams are increasingly concerned with providing an excellent user experience for employees. Now that so many aspects of our lives (from grocery shopping to personal banking) are enhanced by user-friendly digital apps and other online tools, workers expect similarly empowering experiences from the technologies they use at work. And it's the job of the IT department (or their technology partners, as the case may be) to deliver.
The problem is that traditional SLAs don't do an excellent job of measuring user experience quality. They're designed to hold the service provider accountable for meeting an agreed-upon standard. They tend to be myopically focused on key performance indicators (KPIs) like infrastructure stability (i.e., uptime), ticket volume, or time-to-ticket-resolution. These figures are good to know, but they provide only indirect evidence of success without painting a complete picture of how much users are benefiting.
Going back to the airline metaphor, an SLA would deem the economy class trip successful because the plane arrived on time (ignoring the fact that the passengers are all grumpy, tired and hungry). This limitation of SLAs has led some in the IT industry to refer to the "watermelon effect" of SLAs — metrics that often register green (good) on the outside, but under the surface, you find red (bad).
XLAs, by comparison, are designed to measure things that are direct indicators of user experience. And by doing so, they help the IT department see beyond their own goals and address the bigger picture of what's best for the business as a whole. XLAs don't necessarily need to replace SLAs (many of the traditional metrics are still useful); instead, they can augment the organization's approach to performance monitoring to provide a more true measure of workplace technology that is meeting business needs.
XLAs in action
So, what would an XLA look like in a real-world IT organization? There are endless possibilities to implement XLAs in any aspect of IT, but some of the most straightforward opportunities can be found in workplace services.
For example, one XLA might focus on streamlining the new employee onboarding process to ensure "day 1, hour 1" productivity. In other words, the XLA would hold IT accountable for ensuring every new hire was immediately equipped with the devices, software, and access privileges they needed to hit the ground running right away. Another XLA might keep track of employee satisfaction with the remote / work-from-home experience, which is more important than ever in light of the pandemic.
Either of these XLAs could be measured through a combination of non-scientific feedback, such as input gathered through employee surveys and more objective data showing employees' technology use and the performance of certain assets/systems.
XLAs might also be used to gauge the value of the relationship between IT and its service providers. For example, NTT DATA has an agreement with one client to routinely contribute to the company's innovation goals, based on how many viable transformation ideas NTT DATA brings to the table each month.
The way of the future
So far, XLAs are finding acceptance at many progressive organizations, but more traditional firms may be reluctant to enter into unconventional territory. After all, SLAs are deeply ingrained in the ways of working at most companies, and the "if it ain't broke" mindset prevails.
But as the nature of workplace technology continues to evolve, companies are finding it necessary to think broader and deeper about the holistic experience they're providing to employees. It's no longer enough for IT to simply "keep the lights on." They're increasingly called upon to deliver and manage solutions that enhance employee performance and create business value. To step into that role and play it well, they'll need a better monitoring, measurement, and accountability system than SLAs can offer. Advanced AI-based workplace analytics solutions can also help. When developed through the lens of the end-user, IT analytics for workplace solutions provide insights into endpoint performance, user sentiment and act as the single source of truth to elevate user experience.
User journey mapping is typically the first step an organization should take before initiating XLA-based workplace service contracts. Journey mapping helps identify:
Different user personas and their various needs
The current level of friction in touchpoints between users and IT services
Gaps in the existing services from the user's perspective
The baseline for what should be measured and optimized.
XLAs might not fit neatly into every situation. Still, they're something every forward-thinking CIO should have on the radar — both to get more from their technology partners and to usher their own organizations into the digital future.
Discover how our Dynamic Workplace Services can help to improve and evolve employee experience for your organization.