Take a Customer Queue: Navigate the New Normal with IT Agility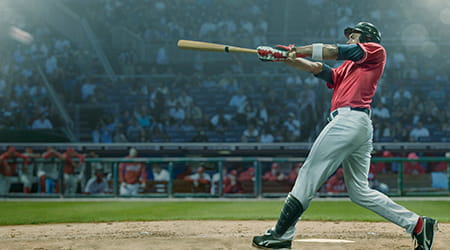 Reacting to market change is like playing baseball. Vigilant batters who watch as the ball leaves the pitcher's grip pick up on the nuances of the ball's velocity and spin, using these clues to determine and calibrate how they'll hit. Similarly, as experienced industry watchers, executives have learned to identify market patterns and given their 'velocity and spin', calibrate the business's reaction. Yet, every so often, the pitcher will throw a perfect curveball, creating the illusion that the ball is dropping quicker than it is, hampering the batter's reaction. This year has been full of curveballs for IT leaders. Yet, with an adaptive strategy and IT agility that will flex to hit any curveball, IT leaders can react intelligently to a 'new normal,' building a strategy for what's to come, despite market ambiguities.

While some organizations find themselves operating in collapsed markets — such as hospitality and transportation where spending has drastically changed — other organizations, like grocers and home entertainment, have seen unprecedented growth. Regardless of the challenges, there is a clear need for agility to quickly adjust to where the ball is heading, ensuring a base run, rather than hitting at where the ball was — or where it was anticipated to be.
Learn how to plan and build a digital platform to navigate the new normal in our webinar on August 19, 2020 with Jon Collins, VP of Research at GigaOm, and Dr. Suleman, CEO and co-founder of Flux7, an NTT DATA company.
REGISTER FOR THE WEBINAR
The OODA Loop
There is a concept called the OODA Loop, that can help enterprises achieve agility and anticipate the best possible reaction to a given market situation. The OODA Loop (observe-orient-decide-act) helps organizations respond to shifting market situations with intelligent agility. Pioneered by John Boyd in the Korean War, he applied the OODA Loop to react as quickly as possible to fast-changing circumstances on the battlefield.

When others are still penciling out their strategy, those who are able to successfully use the OODA loop model are able to make smart decisions faster. Thus, providing thoughtful, vigilant leaders with the opportunity to accelerate past the competition. So, how can leaders use the OODA loop to guide a strategy for what's to come when existing market patterns don't apply?

Fuel the OODA loop with queues from customers:
Observe – What do customers want, need and/or expect in this moment? E.g. are they looking to stock their kitchen without stepping foot in the grocery? Do they want to get away somewhere remote, yet safe?
Orient – After observing how customer behavior is changing, determine which observations are relevant to the business and which are not.
Decide – Decide on a course of action that helps the business get closer to the customer, meeting their needs and desires. For example, a grocer may address spikes in online grocery demand with enhanced eCommerce scalability and reliability while offering a new solution for curbside touchless payments.
Act – Build, if necessary, the infrastructure needed for business agility, delivering on those efforts decided upon. The more agile the platform and tools the team has, the faster it can deliver solutions to customers, helping grow customer loyalty and lifetime value.
Act with Technology
Technology is a strategic enabler on the journey to delivering OODA loop-inspired action. For example, a technology platform that supports agility with IT automation and DevOps best practices can be a key lever to helping IT accelerate business initiatives. For, by removing countless hours of mundane, tactical work, and firefighting, the team is able to increase the time it spends on strategic work that brings value to customers.

For example, G6 Hospitality initiated a program called IT 2.0 to help modernize its infrastructure and overcome competitive industry pressures. IT 2.0 targeted core systems and architecture for cloud migration, including its HotelKey Property Management System and Above Property for reservations. Among other benefits, the initiative saved the company the equivalent of an FTE and made the check-in experience faster, more consistent and more engaging, growing guest satisfaction. Moreover, these initiatives solidified the company's position to anticipate future curveballs.

HomeAway provides another excellent example of a company that used customer queues and technology to gain important market agility. Prospective customers said that they would travel if it were not for the fact that their children thought that Santa would not find them at Christmas. As a result, Reroute Santa, a website that would let parents alert Santa of their child's away-from-home location was born. HomeAway was able to rapidly pivot and launch the Reroute Santa campaign to eight different markets and seven different languages around the world while scaling to meet traffic that peaked at different times. Designed for high availability, there was not a single failure over the entire duration of the campaign, allowing it to reach over 300 million unique global viewers, securing bookings while directly addressing its customers' top holiday concern.

A more immediate example is that of PepsiCo whose idea for a direct-to-consumer eCommerce site was launched in 30 days. Gibu Thomas, senior v.p. and head of eCommerce, sums up the initiative, saying that PepsiCo "…is laser focused on meeting consumer needs and winning in the marketplace. Investing in ecommerce and digital capabilities and talent has been – and will continue to be – a big part of that effort. In these uncertain times, as more and more consumers are using ecommerce channels to purchase food and beverage products, PantryShop.com and Snacks.com offer shoppers another alternative for easy and fast access to products they love."

Clearly, PepsiCo saw changing customer behavior and was able to quickly orient, decide and act. And, as Thomas notes, they invested in digital capabilities to get closer to the customer.

With the playing field destined to remain uncertain into the foreseeable future, navigating the new normal with agility is quickly becoming table stakes. To excel beyond this goal, IT leaders should marry the OODA loop with customer feedback and strategic technology enablers. Together, they will become the key to consistently hitting home runs for the business.

Learn more in our upcoming webinar where GigaOm VP of Research, Jon Collins, and Dr. Suleman, co-founder and CEO of Flux7, an NTT DATA company, share how to plan and build a digital platform to enable a more situationally aware, customer-focused organization that can adapt and succeed in the current and future business climate.